BBYO Speak UP for Israel as a VCI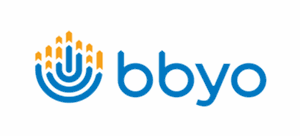 Speak UP is all about advocating for Israel, continuing to learn about Israel and current affairs, and contributing to Israel however we can. Some of us may have been there, many of us not. Some of us want to go, and many of us try to stay on top of the news to help us stay aware of what is happening so many thousands of miles away. For all of us to be good advocates for Israel, we need to MAKE ISRAEL PERSONAL.
Now we can all make that happen as VIRTUAL CITIZENS OF ISRAEL!  Making this simple declaration demonstrates our commitment to our one and only Jewish State – to her history, to her society, to her culture, and to her importance in our lives.
Being a VCI connects us with others around the world who feel the same, giving us an opportunity to engage with and learn from each other as to how we can all FEEL ISRAEL AT HOMETM. This can help us to be better advocates because we will be celebrating and strengthening our personal connection to Israel with everything we do.
So however you choose to be involved with Israel, let it be as a VCI – a Virtual Citizen of Israel, proud, connected, and forever dedicated to the future of Israel and the Jewish People!