What is VCIRewards?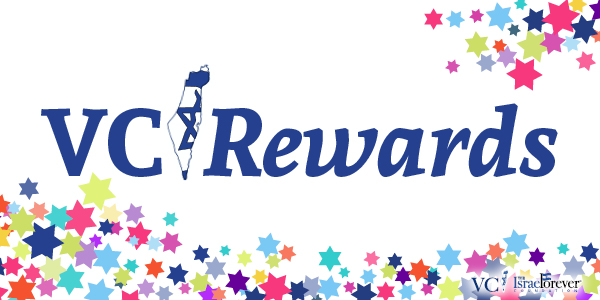 What is VCIRewards?
VCIRewards is a loyalty/affinity/rewards program that offers a wide range of benefits in Israel, throughout the Diaspora and online granting exclusive offers to the Virtual Citizen of Israel global Jewish community.
Why Should I join VCIRewards?
You consider yourselves to be a part of Israel, invested in her future and her legacy, no matter where in the world you might be. We want to recognize you for your commitment, and to give back by offering special discounts and opportunities to help you continuously celebrate and strengthen your connection.

You deserve to be rewarded.
What's the Catch?
There is none! VCIRewards is an affinity program designed especially for individuals like you who want to buy Blue and White, support our homeland and her citizens, and enjoy the taste, feel, and joy of Israel every day.

Membership to VCI is currently free, as an expression of our appreciation of you, our global community. We hope that we can continue to provide these benefits at no cost, so that you can enjoy your discounts at will.

Your personal information remains personal - we will never rent or abuse our lists in any way and you can choose to cancel your membership at any time.
Do I need a membership card?
The VCIRewards membership card will assist you with being identified at in-store purchases, such as during your visits to Israel or other travels. However a card is not officially required, as your VCIlogin can be demonstrated through your phone. Just login on site and show the coupon linked with the vendor you are purchasing from.