What is VCI?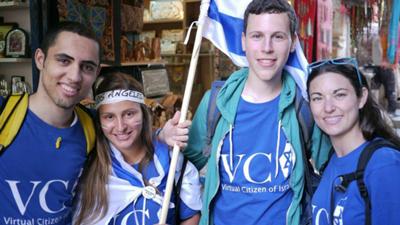 Why should I become a Virtual Citizen of Israel™?
Declaring your pride as a Virtual Citizen of Israel™ affirms your commitment to the right of Israel to exist as a Jewish democratic state. By becoming a VCI, you can identify as a member of the global community dedicated to the concept, history and reality of Israel.

You will become acquainted with aspects of life in Israel, the dynamic of the People of Israel scattered throughout the world, environmental issues related to Israel and the many other aspects of Israel's multi-dimensional reality. Virtual Citizens will be encouraged to engage in discussions related to the history of Israel that remains relevant today. Such connections fortify the meaning of Israel for people from every faith, race and country.
Why is VCI important?
This innovative form of engagement with Israel is not determined by one's involvement in advocacy programs or pro-Israel events. Rather, it lends a deeper meaning to such activities by announcing your identification with Israel so that her existence and contributions throughout history cannot be taken for granted.

Uniting Virtual Citizens around the world will serve as a demographic demonstration of the support for Israel that is spread throughout the world. The international body of Virtual Citizens will serve as representatives of Israel in their home communities by demonstrating their commitment to the continued existence of Israel as a Jewish and democratic state.
How can I become a Virtual Citizen of Israel™?
Becoming a Virtual Citizen of Israel™ is easy and free! Just click here!

By declaring your pride, you will join the growing list of Virtual Citizens around the world! We will stay in touch via email and our forum. Announcements will be posted on our website so as to keep the global community of Virtual Citizens of Israel involved. For your security, your personal information is encrypted and stored within our database. For more information regarding our Privacy, Security and Terms of Service, please click here.

Special gifts and discounts are available to Virtual Citizens who contribute donations to The Israel Forever Foundation. For more information on how to donate, click here. Donations can be made online by credit card through PayPal, or by mailed check to our Washington office.
What can I do as a Virtual Citizen of Israel™?
Virtual Citizens of Israel™ can develop a sense of personal belonging by becoming involved in discussions regarding issues relevant to the community of their choice. Individuals can become familiar with the fabric of Israeli life by becoming engaged with a particular a city, town, kibbutz, village or moshav in order to learn more about its history, its community, its unique flavor.

VCI's can engage in discussions and debates about issues related to Israel in our non-political forum. Ideas for communal interactions can be shared through online discussions while establishing community-based relationships. Virtual Citizens can also join together to build a new community from the grass roots level as an imaginary component of the development of the country.
How can I spread the word to my friends?
Invite your friends and family to become Virtual Citizens of Israel™!
It is just a click away!

The gift of Virtual Citizen of Israel™ can also be offered in honor of a birth, Bar/Bat Mitzvah, birthday, graduation or any other special event. You can select from a number of photographs of Israel to be sent with a personalized message to the recipient of this gift.
Do I receive any benefits as a VCI?
The benefit of becoming a Virtual Citizen of Israel™ is personal; it allows you to feel that you are actively displaying your commitment to make a difference for the sake of Israel.

Please note: A Virtual Citizen of Israel™ is not recognized by the Israeli government as a form of Aliyah. It does not allot any physical or material benefits from or related to the State of Israel. There are no tax benefits nor can a VCI vote in the Israeli elections.
I am already a citizen of Israel. How can I get involved?
Virtual Citizens of Israel™ bridge the geographic divide between those living in Israel and those scattered around the world. Citizens of Israel can join the VCI network which will help expand the global community by building
and deepening relationships. Citizens of Israel who become VCIs will be able to ask/answer questions, discuss ideas, and collaborate on projects with other VCIs, wherever in the world they may be.
Well...what are you waiting for?
Become a VCI today!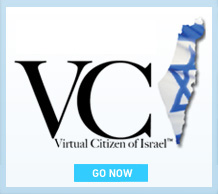 ---
Recommended:
---
CREATE A MEANINGFUL ATTACHMENT TO ISRAEL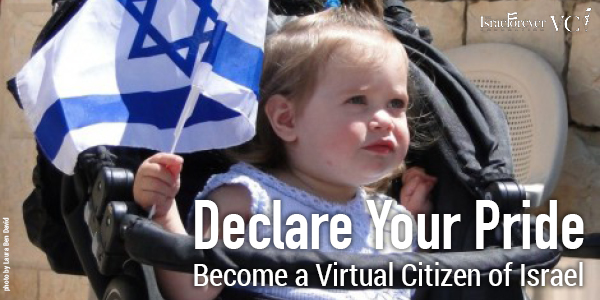 Become a VCI Today!