We've done so much in 2017, together we can do even more in 2018!

Shalom Friends,

The Israel Forever family has had an exciting year. 2017 was filled with numerous successful initiatives, all of which were geared to strengthen and build Ahavat Yisrael for Am Yisrael.

We hope you will take the time to look at the list of our achievements in 2017 (see below). None of this would have been possible without your donations!

We are witnessing a rise of hatred and extremism in the world, antisemitism is once again becoming socially acceptable and gaining in prevalence. As Jews, concerned for the future, we at the Israel Forever Foundation believe that the solution lies in arming the generations of the future with knowledge and pride in their heritage and legacy and by doing so, ensure our future as a Nation.

Our goal is to provide a place where Jews, wherever they are in the world, can come, find positive reinforcement, tools to help themselves and their children gain in knowledge and personally connect to Israel. We are the Eternal Nation and, we believe that education is the path to Forever.

As we begin 2018 we will begin new initiatives and deepen existing ones. We welcome new opportunities, new partners, new communities, and new hearts into the Israel Forever family.

Every contribution you make helps us touch Jewish hearts and minds. We hope you will consider making a renewed investment in the future of the connection to Israel - today, tomorrow, and forever.

May we continue to inspire you and others, and may you continue to prosper in your every endeavor.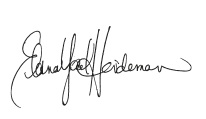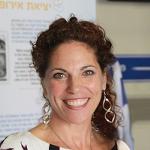 Dr. Elana Yael Heideman
Executive Director
The Israel Forever Foundation
Jerusalem, Israel
LOOK HOW MUCH WE'VE ACCOMPLISHED TOGETHER IN 2017!

---
---
Recommended for you:
About the Author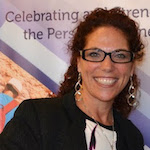 Dr. Elana Yael Heideman, Executive Director of The Israel Forever Foundation, is a dynamic and passionate educator who works creatively and collaboratively in developing content and programming to deepen and activate the personal connection to Israel for Diaspora Jews. Elana's extensive experience in public speaking, educational consulting and analytic research and writing has served to advance her vision of Israel-inspired Jewish identity that incorporates the relevance of the Holocaust, Antisemitism and Zionism to contemporary issues faced throughout the Jewish world in a continuous effort to facilitate dialogue and build bridges between the past, present and future.