Top 25 Literary Classics About Israel
When the JFNAGA Conference was held in Baltimore, The IFF Team had the exciting opportunity to talk with The Jewish Book Council. They shared with us the Top 25 Famous Literary Classics in the areas of Judaism and Zion.
The Jewish Book Council dates back to 1925. One of their missions is: To promote the reading, writing, publishing and distribution of quality Jewish content books in English.

Together with the JBC, we want to share with you the passion for the written word of Jewish and Israeli literature in every possible genre, language, and medium!
Which of the below books is your favorite? Do you have more than one? Share them with us!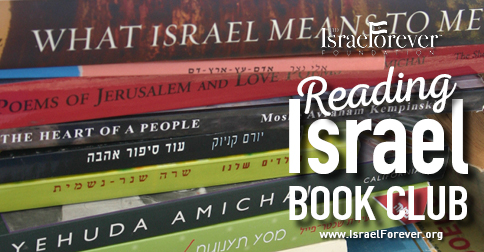 ---
F = Fiction
NF = Non-Fiction
1. Exodus by Leon Uris (F)
2. The Zionist Idea by Arthur Hertzberg (NF)
3. The Source by James Michener (F)
4. A Pigeon and a Boy by Meir Shalev (F)
5. O Jerusalem! by Larry Collins (F)
6. Jerusalem by Simon Sebag Montefiore (NF)
7. Saving Israel by Daniel Gordis (NF)
8. The Promise of Israel by Daniel Gordis (NF)
9. Moshe Dayan by Mordechai Bar-on (NF)
10. Raquela by Ruth Gruber (NF)
11. Eden by Yael Hedaya (F)
12. Accidents by Yael Hedaya (F)
13. Blue Mountain by Meir Shalev (F)
14. The Loves of Judith by Meir Shalev (F)
15. The Prime Ministers by Yehuda Avner (NF)
16. Warrior by David Chanoff (NF)
17. Witness by Ruth Gruber (NF)
18. Israel by Anita Shapira (NF)
19. The Revolt by Menachem Begin (NF)
20.  A Native Son by Anita Shapira (NF)
21. The People of Forever are Not Afraid by Shani Boianjiu (F)
22. Bar Kohkba by Yigael Yadin (NF)
23. Yoni's Last Battle by Iddo Netenyahu (NF)
24. The Founding Fathers of Zionism by Benzion Netenyahu (NF)
25. The Temple Scroll by Yigael Yadin (NF)

---
---
STAY CONNECTED NO MATTER WHERE YOU LIVE