A Special Society
By Susan Eisenstein
As a Jewish Educator, one of my greatest joys is to be able to introduce young people to Israel. At Temple Beth El of Northern Westchester, Chappaqua, New York, we are blessed with a wonderful 5th grade program which allows me to teach Israel to the next generation of Jewish youth that are thirsty for a better understanding and a deeper connection to who we are, where we come from, and how we can celebrate our attachment to our homeland from a distance.
Israel to me means a link to our ancestors and to our great-grandparents, grandparents, parents, siblings, children, and beyond, and the mosaic that is Israeli society. I strive to make Israel come alive for my students, and to have them experience Israel as a vibrant, growing, country, which strives to live up to such Jewish mandates of tikkun olam, morality, mitzvot.

I do not want my students to learn about Israel from sterile sources or from one-sided news stories. I want them to learn to embrace Israel for its positivity and to be able to interact with Israelis who are moving things forward and with Israeli and American organizations that are joining together to make a positive difference in the world.
I reach out to many different Israelis and organizations, whether through actual class/school visits, or virtually, that can help me advance this goal. I am deeply appreciative of the freedom my Rabbi/Educator, Rabbi Maura Linzer, gives me to incorporate a range of creative ways to approach this sacred task - something heads of schools and community leaders should be doing for all their teachers to encourage their creativity and ownership and pride over the lessons they impart.
While during most school years there is a month that is always designated to honor and learn about Jewish inclusiveness, I wanted my students to go beyond that and to learn first hand about initiatives taking place in Israel and about Israel seeking to become an inclusive country - Inclusive Israel. WOW! Israel is going well beyond what is typically taken as what "inclusive" means to most people, such as "just go over and say hello."
Maybe we help the person with disabilities open a door or find a seat, or try to "be a friend" to them. Or maybe we make a space in a park, playground, or other public place for people with disabilities. A step in the right direction, but still separate. We try to include them or help them if we can, but we are often not fully inclusive of them, in a way that doesn't make them feel restricted in their participation. A subtle difference.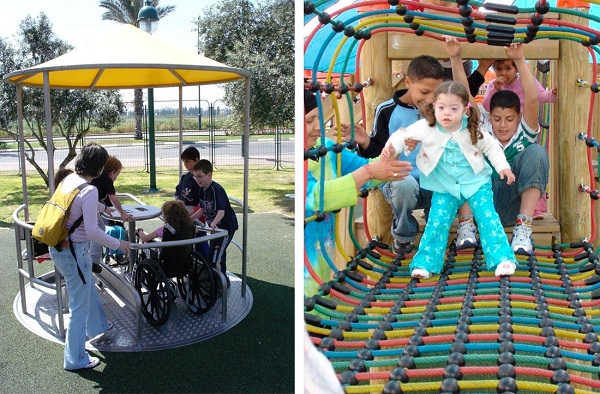 When I taught about the uniqueness of Park Chaverim to my students at Temple Shaaray Tefila, I worked with the students to design playground equipment that they thought would be considered inclusive - an effort to make a "Park Chaverim" of our own imagination. Their work is shown on The Israel Forever Foundation's Inclusive Israel gallery and remains a vision for inclusive fun on a playground those learners could grow up with.
So, it was with great excitement that we welcomed Yossi Kahana, Director of Jewish National Fund's Task Force on Disabilities, to visit the 5th grade at Temple Beth El Of Northern Westchester. Having worked for 17 years at Aleh, Israel's largest network of residential facilities for children with severe physical and cognitive disabilities, and a former paramedic with Magen David Adom, Mr. Kahana works tirelessly to breathe life into the mantra "Everybody belongs!"
The charismatic and passionate Yossi shared the stories of young people involved in the IDF Special In Uniform program, performing non-combat roles, equally important and necessary roles in the Israeli army. Since JNF has partnered with the Special in Uniform program, it has grown in size from 50 to 400 participants, with a long waiting list. Yossi has a big vision for the program: to ramp up to 1,000 enrolled participants in the next four years, and to keep alive the hope that inclusivity remains an integral element of the bonding experience that IDF service is for native-born Israelis and lone soldiers alike.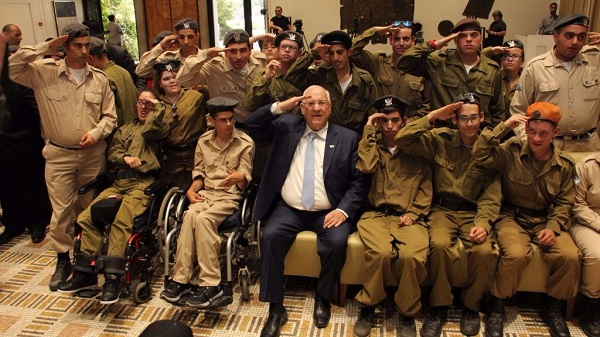 My classes found the messages and lessons from Special In Uniform so important, that they were thrilled to write cards and notes to these IDF soldiers. Yet another way for them to internalize inclusiveness and something Israel Forever has been doing for years through their Letters of Friendship program for Israelis with special needs. It teaches us compassion and empathy and it lets people with special needs know that someone cares, and beyond that, will take action.
I am honored to be able to teach Israel every day and to share how relevant and special is our tiny homeland and its people. Every time I use a resource from Israel Forever, I know I am helping others to learn about the non-political Israel, the heart and soul of what makes Israel special, its goals and people. What a wonderful connection to Israel and to each other these initiatives give us - the opportunity to say Modeh Ani to all!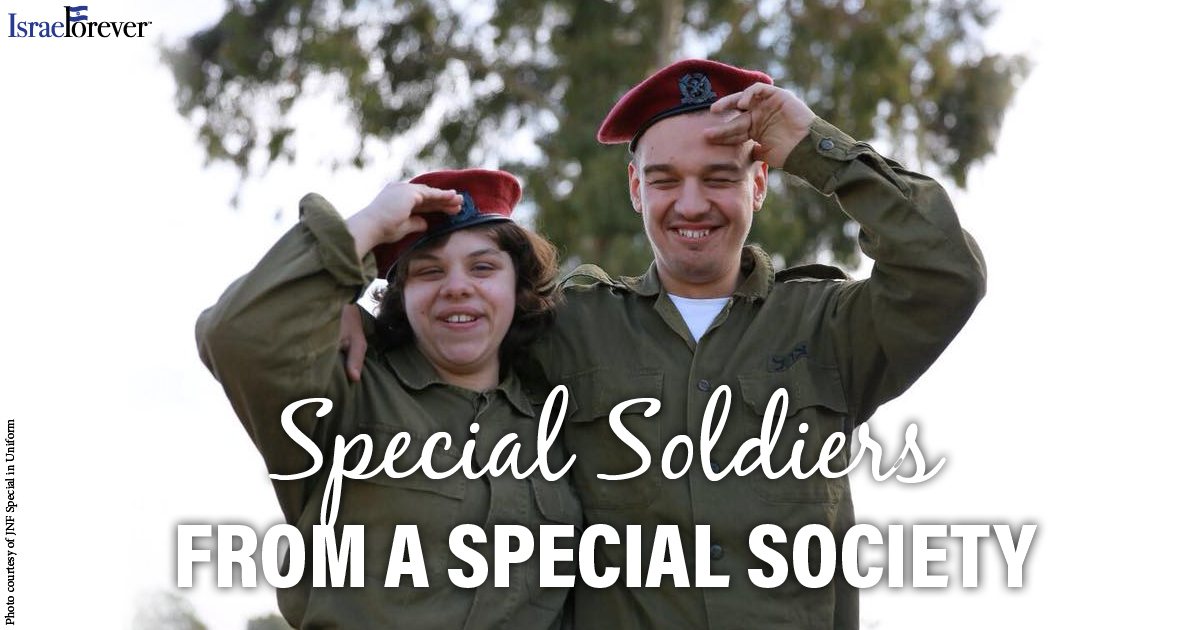 TO DOWNLOAD THIS ACTIVITY

Or enter your email below, you will then be redirected to the activity PDF download page
---
SHOW YOUR ISRAELLOVE AND CONNECT WITH INCLUSIVE ISRAEL!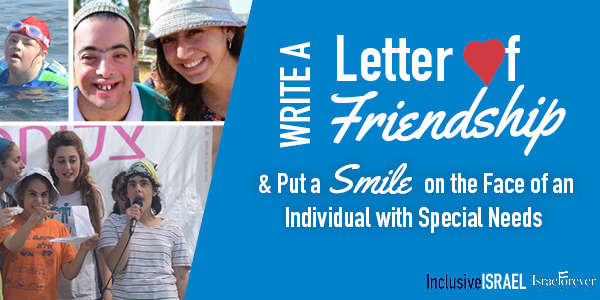 Write from the heart and find a new friend in Israel who you can exchange letters with! SEND YOUR LETTER NOW

Interested in getting your community, organization or school involved? Contact us today!
About the Author
Susan Eisenstein is a long time Jewish educator, passionate about creating special innovative activities for her students. A Bonim B'yachad Teaching Fellow, JNF Ambassador and a graduate of the Melton School for Jewish Studies, Susan has two Master's degrees and a Doctorate in Education from Columbia University. In addition to her involvement with Israel Forever and Stand With Us, Susan is a mentor to adult students for Project Inspire and Aish Academy and is a published author in professional journals for music and music therapy. Her passion is in Judaic studies and the Hebrew language and involving every student in a meaningful adventure of learning: "Israel is my heart and soul and my dream is to help Israel and Israelis in any way that I can."