Beating BDS
by Joseph H. Tipograph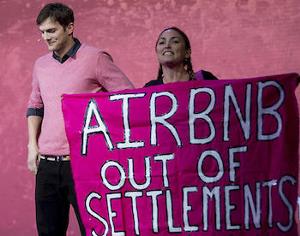 Since January of this year, the BDS Movement has targeted Airbnb -- the leading peer-to-peer online short-term rental homestay network -- for permitting properties located in West Bank settlements to be listed on the website. Most recently, the Airbnb Open 2016: A Festival of Hosting conference on November 19 in Los Angeles was disrupted by a self proclaimed anti-zionist protester who forced herself on stage with a sign calling for the company to withdraw its services from the region.
In spite of her efforts, Airbnb demonstrated its preserved commitment to Israel by setting up an emergency service for those left homeless by the wave of fires that is sweeping across Israel, waiving all service fees and enabling hosts to list for free.
At the same time, however, the anti-zionist protester was able to achieve some success for her cause. Articles about this incident include Associated Press photographs of the protester holding an "Airbnb Out of Settlements" sign as she stands alongside Airbnb's celebrity investor, Ashton Kutcher, thus adding to the library of content being used to spread propaganda and false information.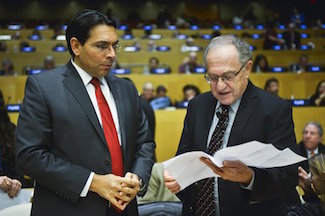 This development reflects the current dialogue surrounding the current state of the BDS movement. A few days before the incident, I had the fortune of convening with around 600 of fellow Jewish legal minds at the United Nations Headquarters in New York for the "Legal Scholars Against BDS" conference. The presenters included Israel's Ambassador to the UN Danny Danon, as well as Harvard Professor Alan Dershowitz, who currently serves as the Honorary Chairman of the Israel Forever Foundation Virtual Citizens of Israel initiative. Director of The Lawfare Project, Brooke Goldstein, spoke various times throughout the conference to weave together some of the themes raised by the various speakers.
This blog captures my current views about the harm caused by BDS, how the U.S. legal system has responded and where the need for further progress remains. These views were informed by the collection of presentations at the conference, but they reflect my personal interpretations and, therefore, are generally not attributable to any of the speakers.
The economic harm caused by BDS is slight and incremental, but it is precisely the incremental nature of BDS that makes it so dangerous.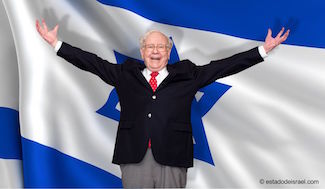 On the surface, the BDS movement largely fails because it advocates for irrational economic decision-making. A business that boycotts Israeli products only does harm to itself, because its customers will vote with their wallets and search elsewhere for the quality and innovation produced by Israeli industry. An investor who divests ownership of Israeli securities does so against the counsel of investing guru Warren Buffett, who recently purchased $5 million in Israeli bonds and announced that "if you are looking for brains, energy, and dynamism in the Middle East, Israel is the only place you need to go."
At the same time, BDS establishes a dialogue of misinformation that, when continued over several years, poses a threat to the reputation of Israel and the Jewish people in the global community. A boycott exists to draw attention to social wrongs and effectuates change by asserting economic pressure on those positioned to take rectifying action.
Calling for a boycott of Israel suggests that Israel is doing something worth boycotting, effectively equating the country's actions with unconscionable labor laws or the mistreatment of animals. By misusing political terms like "apartheid" to provide context for the boycott, BDS influences credible social movements to align in purpose. For example, as Professor Dershowitz discussed, the "Black Lives Matter" movement has started to incorporate Antisemitic/anti-Israel messaging that is neither justified by Jewish-Black relations nor relevant to the cause. Similar sentiments are emerging as mainstream thought at several colleges and universities in the U.S. and Europe.
Because the economic harm caused by BDS is ostensibly incremental, the U.S. legal system's response has so far been equally incremental and therefore it fails to address this more dangerous long term threat.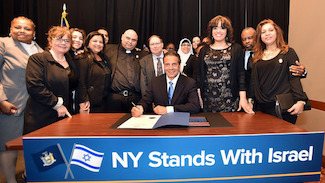 Around one-third of the states in the U.S. have implemented anti-BDS laws. Though these laws vary, the crux of the laws prohibit municipalities from contracting with companies that participate in discriminatory boycotts like BDS. Effectively, it is the state's way of voting with its wallet and announcing a policy that the state opposes hate and intolerance. While these laws that deny rewards to agents of hate are laudable, the U.S. legal system continues to falls short in its failure to affirmatively punish and therefore meaningfully deter the spread of propaganda facilitated by BDS.
The concept of boycotting Israel or the Jewish community is not new. The Nuremberg Laws enacted in Nazi, Germany imposed economic penalties on citizens and businesses for being or affiliating with Jews, thereby crippling the Jewish population and ultimately facilitating the Holocaust. After World War II, a collection of Arab states formed the Arab League Boycott against Israel, which blacklisted firms that directly or indirectly engaged in commercial transactions with Israel and its citizens. The United States eventually responded to the Arab League Boycott by enacting the Export Administration Act (EAA) in 1979, which imposed civil penalties against companies for participating in such discriminatory boycotts. Between 2007 and 2015, the Department of Commerce reported close to 800 EAA violations committed by about 60 companies, but it is believed that this is only the tip of the iceberg.
Stronger Legal Protections for and Effective Counter-Speech by Israel Supporters

In the face of BDS, Israel's allied nations can provide support by strengthen their policies that disincentivize anti-Israel boycott participation. The logical next steps in the United States's legal and legislative response to BDS includes providing a private right of action that would allow the victims of BDS (or any unpalatable discriminatory boycott) to sue the perpetrators or participants. If a person or business can prove in a court of law having fallen victim to a discriminatory boycott fueled by false information, then that person or business deserves compensation. The First Amendment makes it impossible for American law to directly mute the spread of false propaganda and intolerance, but it does not prevent American law from advancing a policy that would encourage employers to institute compliance programs and educate their employees on where America's allegiances lie and why such allegiances exist.

Until that happens, the primary battleground against BDS continues to reside on social media platforms like Facebook and Twitter where supporters of Judaism and Israel must fight free speech with free counter-speech. Among other things, Israel advocates can:

Review the series of historical events—starting with the Balfour Declaration of 1917—that conveyed lawful possession of the land to the Jewish people to form the Jewish state;
Consult the data and statistics that illustrate how public perception of the conflict is shifting;
Understand how nuances of language are being used to shape public perception, such as describing Israelis as "occupiers" of land that sits within the country's borders;
Spread awareness about the numerous public-facing institutions--e.g. celebrities, businesses, schools and governments--who leverage their influence to support Israel; and
Promote Israel on anti-Israel social media threads, for example, by tweeting positive messages about Israel and incorporating popular anti-Israel hashtags (e.g., #freegaza, #israelonfire).

In short, the law is currently insufficient to remedy the harm caused by BDS. It therefore falls upon all of us to become better Virtual Citizens of Israel.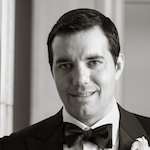 Joseph H. Tipograph serves as Senior Counsel of his firm Tipograph Law LLC in Washington, DC and is licensed to practice law in the District of Columbia and the State of New York. Joseph represents clients in several areas of the law including Antitrust, Consumer Protection, Civil Litigation, First Amendment, and Government Relations. Joseph graduated from the University of Michigan in 2002 with a BA in Economics and from Emory University in 2008 with both a JD and an MBA.
---
Recommended for you:
---
THE HISTORY OF ISRAEL AS A DEMOCRATIC JEWISH STATE