Birthright And Israel: My Newfound Love That Lasts Forever
By Brittany Havens
Being a product of a mixed marriage I never felt like I had a religious identity. I would go to High Holiday services with my Dad and celebrate High Holidays at home but I never went to Hebrew school or felt like I knew enough about Judaism.

Applying to Birthright was something I always thought about doing and I was finally convinced by my brother, sister and a few friends that it was a trip of a lifetime and that I needed to apply before I was no longer eligible.

Once I was accepted to join a Birthright trip to Israel, everyone kept saying things like,
"I'm so excited for you"
"You're going to have an amazing time"
"This trip will be something you will always remember"...
But they never told me how life changing this trip would be.
Leaving for the trip I was nervous as I didn't know what to expect. Was I going to like Israel? Would I like the people on the trip? Would I make long lasting relationships? Would I be the only one who didn't have a strong connection with my religion? Was I going to have fun?
These questions constantly ran through my mind leading up to the trip. I quickly realized that I had no reason to worry.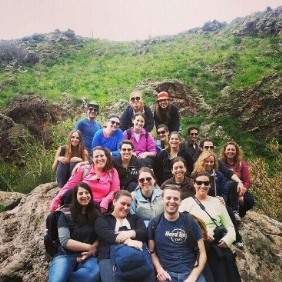 Being in Israel with Birthright was everything I could have expected and then some!
I fell in love with Israel, the people of Israel and of course the people on my trip. Sure, some of us had very different upbringings, backgrounds, interests and beliefs, but we all had a mutual respect for each other and I came home with friendships that I hope will last a lifetime.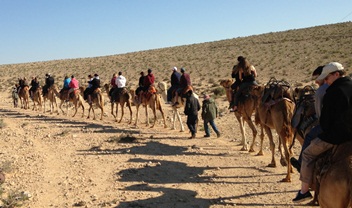 People keep asking me, "What was the favorite part of the trip?" I can't point to a specific event or moment because every activity had something different to offer.
However, one of the most memorable parts of the trip for me was getting the opportunity to travel with, learn from and admire the nine Israelis that traveled with us.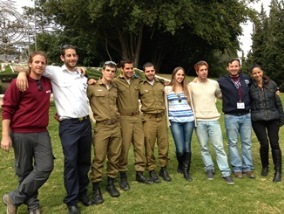 We had so many differences, but quickly learned that we also shared a lot of similarities.
I learned more from my Israeli friends than I did from any other aspect of the trip, and for that I will forever be grateful.
My Israeli friends showed me how much pride they have in their country.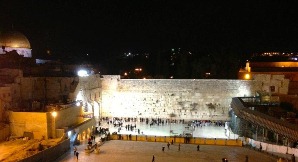 They taught me the differences between Israel and America with respect to the military and the differences between how Israeli Jews and American Jews practice and embrace their religion.
Their openness and willingness to teach me anything from customs during various holidays, different prayers during Shabbat and concerns that are prominent to Israelis were a priceless experience that I will never forget.
Visiting Israel with Birthright, I can honestly say that I feel more connected to Judaism, Israel and the Jewish Community. Before my trip, the only feeling I had towards Israel was knowing it was a place I wanted to visit at some point in my life.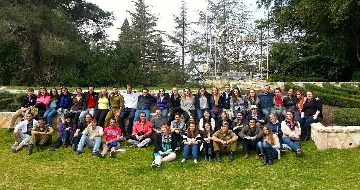 Now, I feel much more connected to Israel. I felt accepted and welcomed while I was there, more so than in other countries I have visited.
I keep my connection to Israel alive by keeping up with current events in Israel and American-Israeli relations, learning more through the Israel Forever website, keeping in contact with my Israeli friends, going to events at Sixth and I Historic synagogue and never removing my "red string" bracelet that everyone in my group wore - a single thread that bound us together.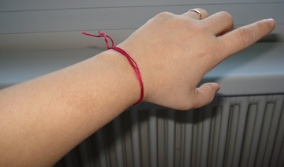 This yarn bracelet that we all tied to our wrists on the last day of the trip is a constant reminder of Israel, my experience, and the friends that I made along the way.

This bracelet will stay on my wrist until it falls off because every day, it reminds me of the unique and once in a lifetime experience that I will always carry with me.
Since my return home, JFGW Bus 461 met up almost every week for either religious or social reasons for a long time. We celebrated Passover together and we have had two of our Israelis visit us in DC. The meetups have now since ended, but we are always searching for ways to stay connected and inspired the way we were on those 10 days.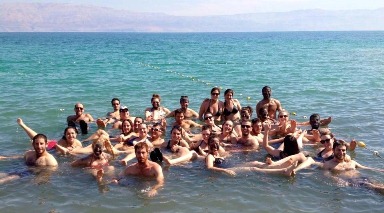 There are memories from my trip that I will carry with me forever, most of which involve my newfound love for the Land of Israel and the friends that I made while I was there. More importantly, there are moments of connection that I keep alive while navigating "real life" after this life-changing trip.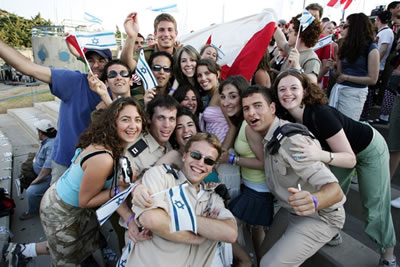 It is obvious to anyone who has taken part in Birthright that it can be a life changing experience that you will always cherish and appreciate in more ways than you might ever image. What isn't obvious is the feeling of absence many people have after the journey - how can I use those 10 days to navigate the challenges of living as a Jew in the Diaspora?
It is a challenge that I face every day, and dream of being able to return. I encourage everyone who has the chance to go to Israel, but for those of us who cannot, we can live our Birthright inspiration forever if we really want to.
---
Recommended for you:
---
STAY CONNECTED NO MATTER WHERE YOU LIVE