The Destiny of Aliyah
My Aliyah was a long time coming, but all these years later, I can honestly say that destiny carried me home.
I was 13 when we took our first family visit to Israel, a long journey from Louisville, Kentucky. Following in the footsteps of my incredibly Zionist parents, I recall the intense feeling of connection and pride that I took home with me that never seemed to diminish over the rest of my years living in the Diaspora.
I already wanted to make Aliyah and to join the army after high school, but it wasn't yet in the cards. I settled for 2 years of study and non-stop adventures meandering around the homeland before heading back to the States to start my academic career. No matter where I was or what I was doing, Israel was part and parcel of my life, my identity, the very essence of my being, the source of my Jewish pride.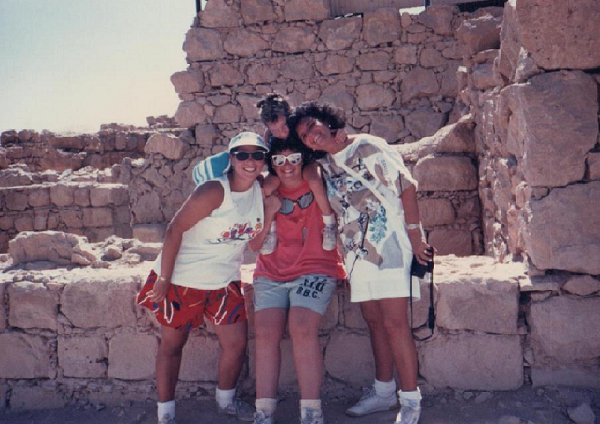 It took me over a decade to finally make my Aliyah possible, and when the day finally came, I knew it was the beginning of the next chapter of my life. I fell in love, got married, completed my PhD with Professor Elie Wiesel, gave birth to my 3 beautiful children, and found wonderful opportunities to use my talents as an educator and public speaker. But I couldn't shake the feeling that something more needed to be done for the Jewish world which was becoming increasingly distanced, divided and indifferent toward the relevance of Israel.
After 23 years of Holocaust studies, I recognized a shift that required us to demonstrate that memory, history, suffering, survival and our continued existence as a people relied upon providing a means to connect the Jews around the world with Israel in a deeper, more personal way. What was missing was a platform that would give access to Israel beyond the headlines, beyond the conflict, in an apolitical, non-denominational manner that could, in turn, translate into a stronger understanding, respect and pride in our nation, our land, our state, our destiny.
Channeling my passion, knowledge and commitment to a vibrant Jewish future, I now spend every day helping others feel about Israel with the same intimate feeling of belonging I had even while living at a distance. So now, while living the wonderful life I have built here, I remain immersed in the realities of both worlds - Israel and the Diaspora - continuously seeking out the most innovative ways to connect the two and to foster Israel-inspired Jewish identity. And it is living in Israel that gives me the perspective, the courage and the drive to do so.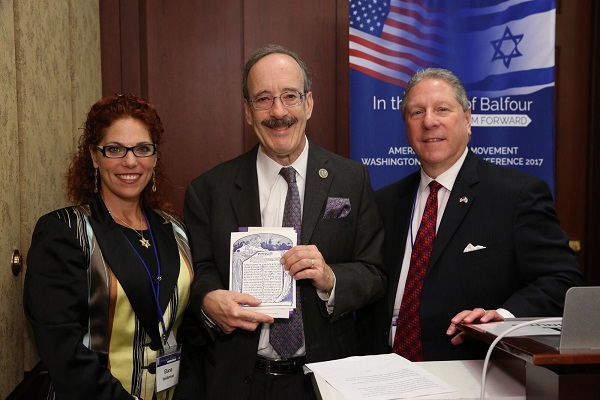 As everyone knows, life here isn't easy, but I believe that building a successful life in Israel means accepting the challenges, the social nuances, the differences of mentality and culture and not comparing it to life anywhere else; appreciating Israel and Israelis for their own sake; engaging with Israeli life as an Israeli, rather than as the "outsider" that unfortunately many Olim feel.
Yes, the language barrier exists for some, but if you will it, it is no dream, right? I taught myself Hebrew and never gave up, always got into random conversations with strangers who then became friends, asked to be corrected, and always wanted to know more. Above all, I thrive on the good of Israel, the blessing to be able to live in a Jewish State, and our continued desire to improve our country and strengthen our nation.
In a world circulating simultaneously with hasbara, advocacy and pro-Israel social media groups, as well as some of the worst Antisemitic and Anti-Israel rhetoric the human mind can imagine, we STILL face the challenge of engaging Diaspora Jews with a love and appreciation of Israel and ways they can feel a part of it no matter where they might live. Because the reality is, most will not make Aliyah… so we have to bring Israel to them. And we, the Olim, play a huge role in this because WE can be their inspiration, we can be their point of access, we can help them see the truth behind the growing wall of lies spread about us as Jews and as Israel.
A love of Israel cannot be borne from an abyss. It is our responsibility to cultivate even long before Aliyah is a possible consideration. That is how I got to where I am today, it is what I did while living abroad, and it is what I continue to do with every effort and with pride as a part of Israel and Israel Forever.
---
Recommended for you:
---
STAY CONNECTED NO MATTER WHERE YOU LIVE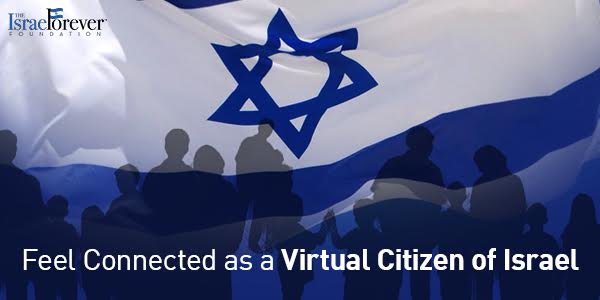 About the Author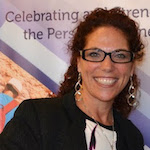 Dr. Elana Yael Heideman, Executive Director of The Israel Forever Foundation, is a dynamic and passionate educator who works creatively and collaboratively in developing content and programming to deepen and activate the personal connection to Israel for Diaspora Jews. Elana's extensive experience in public speaking, educational consulting and analytic research and writing has served to advance her vision of Israel-inspired Jewish identity that incorporates the relevance of the Holocaust, Antisemitism and Zionism to contemporary issues faced throughout the Jewish world in a continuous effort to facilitate dialogue and build bridges between the past, present and future.