Feeling Good About Israel
Every day I wonder: how many people go through life able to simply feel good about Israel? It can't always be about news, who is right or who is wrong. Sometimes it should be as simple as being able to answer – why is Israel meaningful to me?
Is it the beauty of the land? The history that reminds me of my ancestral link? The people I have met there? Is it an understanding of how important it is to know there is a Jewish state in existence where, regardless of one's personal feelings over the politics, we can finally celebrate being at home in our ancient homeland?
Unfortunately, too many people today are asking themselves why Israel should matter at all in the grand scheme of life's chaos – a place so far away and ripe with conflict that it is hard to feel the connect is worth it.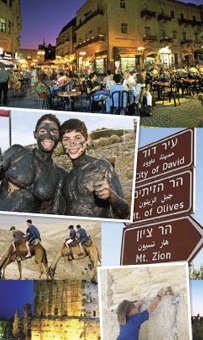 For those of you who read our blog consistently, you know of the value of that connection as it is shared by a wide spectrum of individuals, each with their own memories, experiences and associations that demonstrate the joy of having Israel in their lives. Their stories give us insight into the personal perspectives that help us consider what it means to feel a bond with a place so far away and so seemingly disconnected from our daily reality.
The dialogue surrounding Israel is unfortunately dominated by the media, usually in warped or exaggerated distortions or through the negative hate-filled propaganda of those who seek to defame and destroy us.

It makes us even more proud to be a primary source of sharing the personal connection of people from all over the world who are struggling to find that good feeling that keeps the Israel connection alive.
We continue to see tremendous growth in our global community of readers, guestbloggers, ambassadors and Virtual Citizens of Israel from around the world while our Facebook and Twitter following continue to amaze us!
Every individual has their own reason, their own connect, that keeps Israel in their hearts and on their minds. And we continuously strive to help you find yours.

Every program, every post in our blog, every campaign is designed to make that possible. Whether it is Cooking Israel, Reading Israel or Celebrating Israel, we are here to bring Israel into your life one day, one story, one picture, and one heartbeat at a time.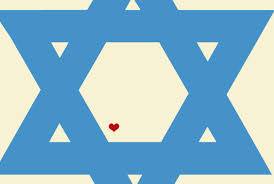 All of this means we are indeed helping people feel good about Israel while shifting the focus from one of politics, conflict, or even advocacy to one of understanding, inspiration, and pride.

It means we are providing a place where people feel they can belong and where they can share their Ahavat Yisrael, their love for Israel. And your involvement, likes, shares, comments and donations are making that possible!
We look forward to another year of putting Israel at your fingertips in the most innovative, inviting and inspiring way to help you celebrate your connection to our one and only Jewish State. And we of course hope you will see value in contributing a few shekels to help us expand our efforts and continue to make a difference for Israel and our Jewish People.
L'hitraot!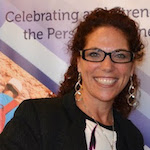 Elana Yael Heideman, Executive Director of The Israel Forever Foundation, is a dynamic and passionate educator who works creatively and collaboratively to create a stronger voice for future Jewish leadership. An independent lecturer and educational consultant, Elana's range of activities demonstrate the intensity of her commitment to incorporating understanding of and respect for the history of the Jewish People. Through her involvement with numerous programs, projects and lectures, Elana continually seeks to facilitate dialogue and build bridges between the past, present and future.
---
More from Elana:
---
AM YISRAEL, AHAVAT YISRAEL, LOVE OF ISRAEL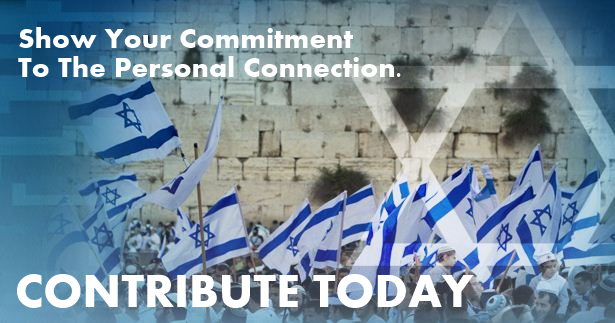 Every contribution big or small makes a difference!