Israel Under Fire: From Our Soldiers
"We arrived to take part in an operation of unprecedented significance," Dror Shapira, 34, of Jerusalem.
With the drafting of their reserve units, soldiers once again donned their uniforms, helmets and identification tags and greeted their comrades. In southern military bases and draft centers morale was high, and almost all of those who were called up made it to their designated areas in record time.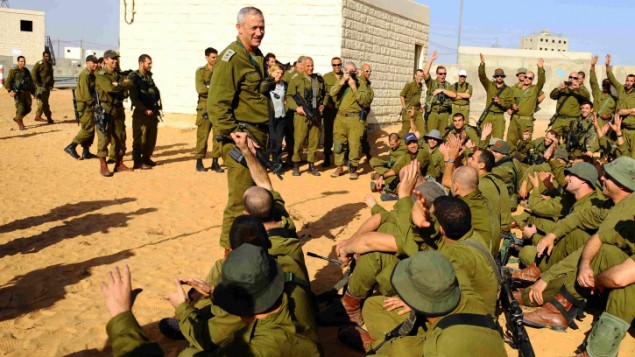 Hagai Asulin of Omer, a town near Beersheba, married and a father of four, said, "As a resident of the south I am opposed to bloodshed, but because there is no one to talk to on the other side and they continue to bombard us, I knew that as soon as I was called up for service, I would go happily. They too have families on the other side, but there is no choice."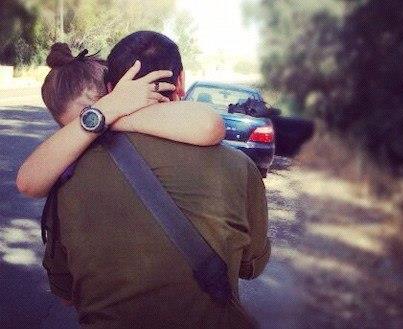 "We all left behind wives and children. We have suffered the rockets for the past 20 years. It's unfortunate that they allowed them to continue firing them at Israel and even to reach Tel Aviv. It is intolerable. Our motivation is sky high and we will carry out any mission we are given." Frankel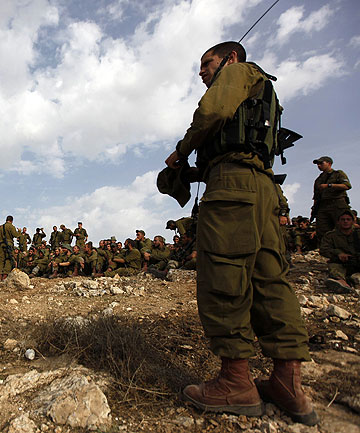 "There is a good feeling about us finally being able to do what is necessary. It is heart-warming to see the brotherhood and friendship among the citizens," Michael Dvorin, a Jerusalem attorney who is married with four children, received the phone call at midnight on Friday.
"The hell experienced by those who live near the border and in the south should have ended a long time ago," Hacohen said. "The terrorists are firing at them constantly and mercilessly, and they have no problem targeting elderly people and children. I am here with my friends to support the residents. I only have one prayer: that this nightmare will end for them and we will end the ground invasion, if we are ordered to conduct one, with none of our soldiers or citizens wounded or killed."
---
Recommended for you:
---
SUPPORT LONE SOLDIERS ON THE FRONT LINES