Jewish Identity: Never finish learning
by Julia Kildeava
I grew up in Germany in a Russian family with little Jewish interaction. My community, Lubeck, is known for its continued efforts to keep the peace between the residents of our city - including the very small Jewish community.
I never really experienced Antisemitism, and wasn't really exposed to much about Israel - neither the positive or negative. It simply wasn't a part of who I was or how I lived my life.
When I was young, my mother took me to the synagogue but only for the big events like Hanukkah or Passover. As I grew up, I became more interested and, through the Lauder Foundation, I came back to my Jewish roots. In 2010 I began to attend Jewish summer camps, meet Jewish kids like me from all over Germany and be involved in my first Shabbat experiences. Year by year I got more and more involved in the beautiful Jewish culture and felt like I finally found something that fit for me.
Seeing how my Jewish friends had been raised, I realized what I missed in my early years and wished I had received more information about and inspiration from the rich background and traditions of Jewish life.
In the public high school which I attended, I was the only Jew. We talked as little about the Middle East as we did about Jews or Judaism. So, I started to educate myself - through the internet, talking with other people and reading many books. With my expanding interest in religion, I of course had a lot of questions about Israel. I became increasingly interested in understanding the purpose and nature of a Jewish State.
When I first began learning, I realized how much backward information was being shared in the mainstream media about Israel. I heard about honey and milk of the land, I read about the conflict and Arab resistance to the Israeli State, I heard about the Holy Western Wall and experiences people have when they pray there… All this made me realize how much more I wanted to develop my understanding and my connection. But learning on my own was just not sufficient. I wanted to see Israel with my own eyes, feel the holiness in the air, hear Hebrew speaking people, because this language was unfamiliar for me. I wanted to understand my roots - where they come from, what they were bound to, and how they connected me today.
My first visit to Israel with Birthright left me wondering how to stay personally connected to Israel even I am not there anymore. This drove me to find new opportunities to deepen my knowledge and relationship with my Judaism and my people.
Through JAcademy, and their partner JInternship, I seized the opportunity to take part in a 'Jewish gap year' - to live in Israel for two months where I could strengthen my Jewish identity, get answers for my questions and learn about the reality of this land so surrounded by conflict and confusion.
For me, being in Israel means living a different life.
Celebrating Shabbat in a huge community is a privilege. The experiences I've had have helped me to become more religious - inspired by the deep connected feeling to Jewish learning and to a Jewish life. In Germany most of the communities are very small, in some of them there is not even a minyan. But the Jewish life in Israel is alive and growing - just being in the land gave me a great feeling, bringing me that bit closer to G-d and to my people.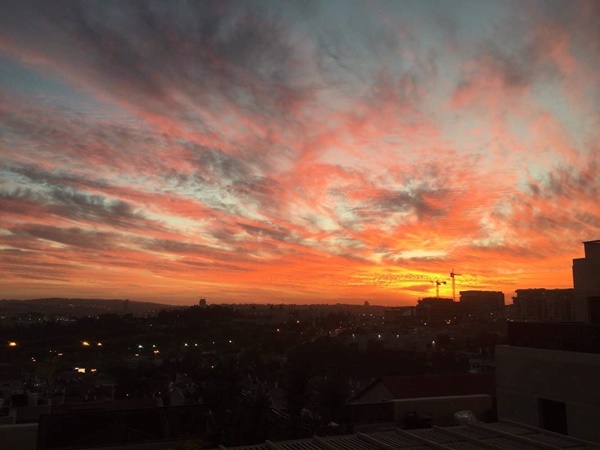 When I arrived, the Drumpf declaration regarding Jerusalem, as the Eternal Capital of the Jewish People - a notion which former US presidents had also acknowledged - resulted in Hamas making another call for violent attacks against Israelis.
Like always, it's Israel's fault.
Even as I learned of stabbings at the central bus station and car-ramming attempts, as I heard of missiles again being fired at innocent Israeli civilians from Gaza, and suicide bombers being caught, I see in the news and hear even from friends back in Germany how, according to them, Israel is the one and only aggressor of the whole conflict. Those taking part in anti-Israel demonstrations and making claims against the State of Israel while blindly believing in the importances of a state for Palestinian Arabs, do not substantiate their position using any objective sources from which they can form reality based opinions.
The peace process has been halted for years, with no end in sight. The first step for us as outsiders would be, to get a realistic, fact-based grasp on everything we don't know.
As I learned in my own research when trying to learn about Israel, reading a wide range of information and exposing yourself to as many resources as possible are the first steps to achieving the objectivity necessary to understanding this conflict and reality. It is important to inform ourselves not only with one newspaper, one person, one book, one Facebook group or group of friends. Instead, one must always research several sources to go beyond a single subjective viewpoint and be able to form independent perspectives and opinions.
Secondly, one should not believe every word or picture which is shown on the media. If the news is showing a picture of a conflict in Israel, that does not mean the whole country is dominated by that reality (or even that it is an accurate portrayal of that specific scene). On the contrary, Israel is an incredibly peaceful society with citizens of all religions, cultures, ethnicities and ideologies, very different from the "land of conflict" the media likes to present.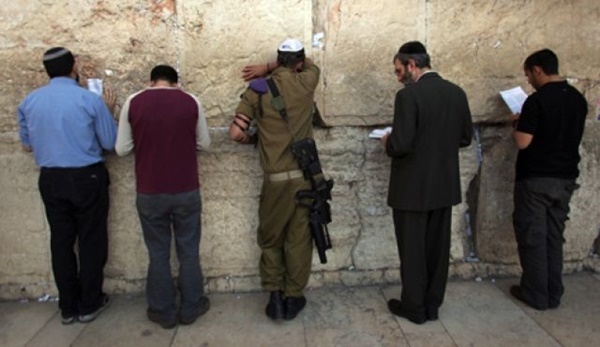 Israel is the only country which is run by a majority of Jewish politicians and established with Jewish values. If one looks at the map of the world, one can see how small this country is. Why is it still defending itself against nearly the whole world? If one asks, why Israel? There is a clear answer. How come those who see it as unfair that 0,1% of Muslims of the world population are apparently subjugated in Jewish Israel (which they are not) never notice that about 70% of the Jewish world population and 100% of Israel is under various forms of attack by a large part of the world?
By coming here and seeing first hand, it is easier to grasp that not every reality is real, because it is based on individual perspectives. But when you are far away, that is much more difficult to recognize and makes it much easier to believe the lies being spread by social media, the United Nations and the anti-Israel movements who do not want peace but, instead, as they proclaim loudly and repeatedly, only the destruction of the Jewish State.
This is why it is so important for everyone to inform themselves through as many sources as possible, and to understand the history and nature of Israel. Instead of turning only to news outlets or governmental bodies, we should encourage youth and adults alike to explore the truth through personal experiences and reflections, as well as through the unique efforts of non-political organisations that sometimes can provide a more objective and nuanced approach to understanding Israel.
My internship in Israel was at the Israel Forever Foundation, a non-profit and non-governmental charitable organisation that helps connect Jews all over the world to our Jewish identity, heritage and homeland. Through thinking how to teach other young Jews who grew up as I did, I learned much about myself, my ancestral homeland and developed skills I will use in the future. I love the Israel Forever "Virtual Citizen of Israel" program that allows those who belong to the Nation of Israel but do not live in the Land of Israel to become involved and join together as a community.
Life is work. For me it is important to learn every day. The more knowledgeable we are, the more likely we can make informed and wise decisions, as individuals and as a community.
I want a peaceful world for my children, and Israel gives me the hope that everything is possible and you can reach everything that you want. Most of all, we want a peaceful future.
I hope my experiences will help other Jews, young and old, to have the courage to use their own mind, see for themselves and form their own opinions. Knowledge is power.
Come to Israel and see what it is really like!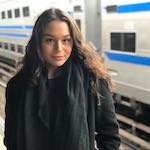 Julia Kildeeva is a student of social science and economics. She was born in Moscow and raised in Lubeck, Germany from the age of 4. As a part of the JAcademy program, she had the chance to experience Israel first-hand and continues to explore her connection to Israel and to deepen her Jewish identity in as many ways as possible.
---
Recommended for you:
---
STAY CONNECTED NO MATTER WHERE YOU LIVE