Keeping Israel In Your Art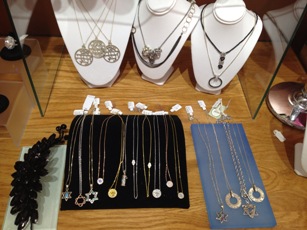 We are always on the lookout for the creative ways people choose to show their Israel love. Recently, I stumbled upon Leila Fine Gifts & Jewels in the Cabin John Shopping Center in Potomac, Maryland. Although I was thousands of miles from Israel, I was struck by the beautiful reminders around this lovely store. I began to chat with the owner Deb Shalom and realized I needed to share her wonderful story.
Deb grew up in the Greater Washington DC area. She first traveled to Israel on an AJC tour as a young adult with her parents. She was so taken by all that she experienced that she decided she wanted to make Aliyah. Deb reached out to her local shaliach and they helped her obtain job interviews in Israel. She received several offers but she chose the job that was based in Jerusalem.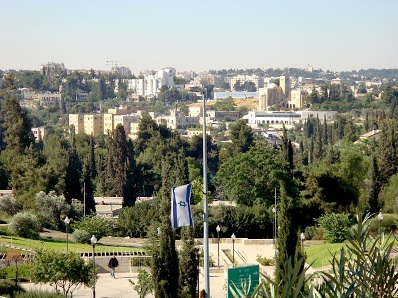 She said that if she was going to live in Israel, Jerusalem was where she wanted to be. When I asked her why, she replied, "I love the weather, I love the cool breeze, the mountains, there is just something about it, I don't think I can really describe it..."
Having no family there Deb returned to the USA after about a year. She was blessed to maintain a strong connection to the Jewish Homeland when soon after moving back to New York City, she met the man who would soon become her husband. He was Israeli!
When their children were growing up, the family traveled to Israel every year or so. Deb designated a few days every trip to sightsee so her children would not think Israel was just living rooms and back yards with the family playing Shesh Besh! Their extended family includes over thirty cousins living all throughout the land of Israel.
When I asked about her husband's Israeli origins she explained,

"My husband's family comes from Afghanistan. When my mother in-law was pregnant with his oldest brother they left and got stuck in a transit camp in Tehran. His mother gave birth there. When they were able to leave Iran they realized they did not have papers to leave with the baby. So they gave him a few drops of wine so he would sleep and rolled him in a persian carpet. That was the only way to bring him safely out of Iran and into the Jewish homeland."
"They arrived at Lod Airport (now Ben Gurion) in 1952. When my father-in-law was asked his last name (which was Herati, as they were from Herat,) he didn't understand any Hebrew. He wanted to show that he was home so he said the one word he knew, Shalom. That became their last name."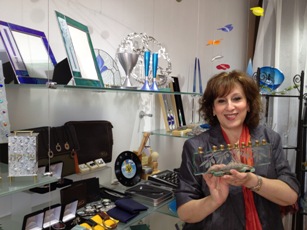 Deb opened her store in July 2012. She chose to use her mother's middle name, Leila, as the two had dreamed of opening a place like this together. To keep up with the Israeli art selections she visits Israel where she has a few designers that she has established close relationships with. Bezalel in Jerusalem and Nachalat Binyamin in Tel Aviv are among the places where she routinely buys pieces.

Deb told me, "My friends often visit and will bring items back for me. I know my market. They want Israeli products. They visit, they care."
Deb expressed the satisfaction she derives by providing beautiful jewelry and gifts for her customers. Her desire to connect with Israel is visible throughout her store. Mixed among the eclectic displays of glass and metal art work and jewelry I spotted Stars of David, Hebrew writing, and quintessential Israeli style jewelry.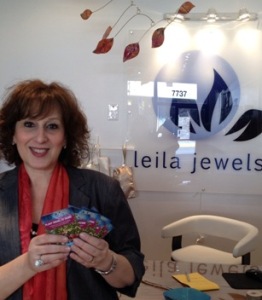 We are incredibly excited that Deb generously offered to sell our Plant Israel At Home™ Israeli Wildflower seeds. She is asking no money for herself, as she values the opportunity to help us grow the Israel connection in this way.
An added bonus, the first time you shop at Leila Fine Gifts & Jewels, mention you are a Virtual Citizen of Israel™ for a 10% discount!
---

---
Recommended for you:


---
ISRAEL IS IN YOUR HEART, NOW CELEBRATE HER IN YOUR ART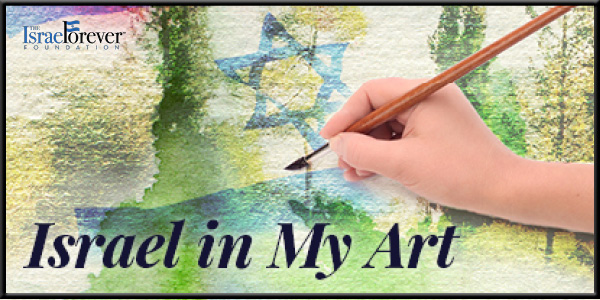 Celebrate and deepen your connection to the land, the people, the history and add Israel to your Art today!
About the Author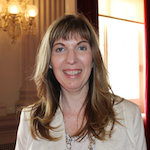 Heidi Krizer Daroff enjoys sharing her passion for Israel with others as North America Director of The Israel Forever Foundation. While her passport indicates that she does not reside in Israel, her heart definitely does. Through her storytelling, Heidi invites you to grow your involvement and add more Israel Forever into your daily life.