Let's Stop Fighting and Start Playing!
By Miriam Lottner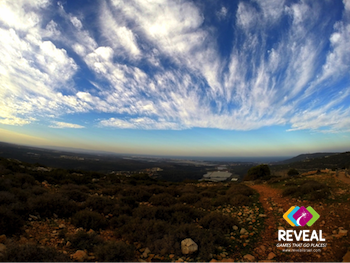 4 years ago, or maybe it was 5, we were living through another summer war (thanks Hamas) and my twin girls, (now nearly 9) were about to start their last year in kindergarten. All I really remember of that war (with a war every summer, each one becomes less memorable) were the sirens that kept us indoors most of the summer for fear that 45 seconds wouldn't be enough time to get to the shelter and that fighting on social media would not defeat the ridiculousness of BDS and their campaigns.
As loud as we yelled about the injustice, the lack of humanity, their use of human shields, and firing at us from schools -no one cared. And what was worse, it felt like Jews and Christians around the world were being bombarded with daily messages filled with outright lies -and there was little to no way to combat those endless untruths.
Not much changed in the years since then. We've had a bunch more summer wars and if anything BDS and anti-Israel social media has become louder and more slick. 10,000 more rockets were fired on our homeland - and too many people around the world still believe Israel to be the aggressor in a territorial spat. That we are an oppressive power in a hungry land grab.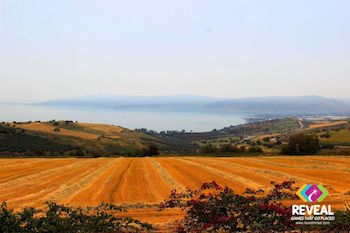 That isn't Israel at all. The facts and the numbers prove that, but facts and numbers and even photos don't always help people "see" reality.
Meanwhile, social media has essentially become a shouting match of ideas. "Check out my amazing new diet, buy my Rodan and Fields Kit, Hey, you have to see my cat freaked out by a cucumber. This personality quiz will tell you which burger to order at Shake Shack based on your horoscope…." But we all know by now that shouting truths at people, and demanding they listen doesn't work so well either.
But playing games about it does.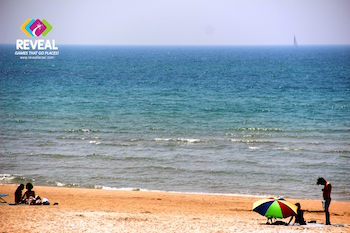 I sat at the beach one day, in the crystal clear waters off Ashdod and tried to imagine how I could share my Israel, our Israel with the world. The Israel filled with Jewish history, discovery, science, culture, and art. As my daughter surfed in on her boogie board towards me waiting on the shore, it suddenly hit me that kids will be kids and games are both universal and timeless.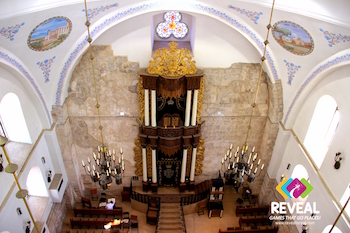 That discovery set me out on the adventure of a lifetime to create Reveal Israel. 5AM adventures to the Northern and Southern Israeli borders, kayak trips on the sea, meetings with sea turtles, historians and old timers who showed me the best hummus, games of chess and how to reach the most remote ancient wells. Reveal is not just about Israel, but the game was designed and brought to life in the narrow alleys of Jerusalem, across the bright blue seas of the Mediterranean and along the rugged slopes of the Golan.
I love this country with every fiber of my being and I'm thrilled and honored to be able to share Israel with you in such a unique and fun way. I look forward to hearing about your own Israel adventures and discoveries and welcome your comments and feedback.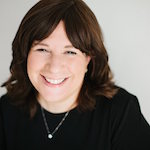 Miriam Lottner is the proud mother of twin girls, and the creator and founder of Reveal Cards. After making Aliyah from Los Angeles, Miriam spent the next 20 years working in senior roles in Israel's hi-tech sector. She is now a frequent public speaker, mentor, business consultant and advocate for women in technology. An avid photographer, Miriam loves to explore and makes sure to schedule travel adventures somewhere in Israel at least once a week.
---
REVEAL ISRAEL: ISRAELI ADVENTURE GAME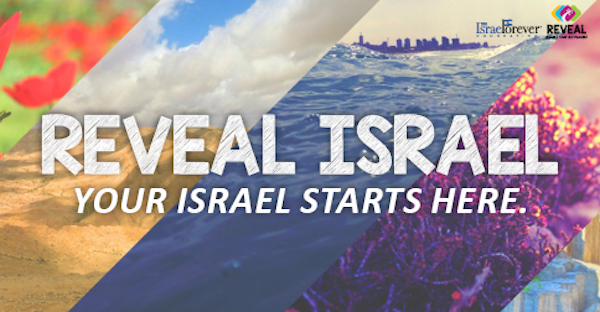 Whether you've visited before or not yet stepped foot in the homeland, Israel is ready for you to explore today!
REVEAL ISRAEL is the first ever 3-in-1 card game where you can match, spin and quiz your way to learning about Israel. Fun, compact and affordable - ensuring your next family game night or road trip is something extraordinary!

Shipping included for destinations in the United States, Canada and Israel. For all other international orders, email us HERE.

For Bulk Orders, or specialized options including wedding, Bar/Bat Mitzvahs or community fundraisers, please contact Miriam Lottner.

For more information about Reveal Israel, click HERE.

PASSOVER SALE $17.95 (Reg Price $22.95)

PASSOVER PRESALE - ENDS MAY 1, 2016

***20% of the proceeds of each sale are going to The Israel Forever Foundation***
---
Recommended:
---
VIRTUAL CITIZENS OF ISRAEL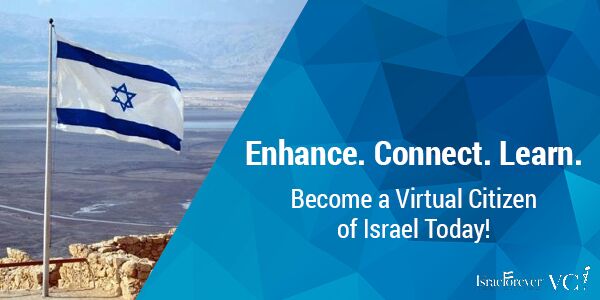 Be recognized for your commitment to Israel and join your fellow Jews in fostering unity, connection and appreciation of our ancient homeland and modern state today!