Lost and Found: Reaching Perspective
By David Besnainou
College graduation was a whirlwind. After seemingly endless job searching, constant professional events and testing final exams, little free time was left to reflect on the allegedly most transformational four years of my life. I was drowning in a downpour of information and subject to back-to-back deadlines.
Although this experience was intense and overwhelming, the fray soon settled. Once gowns were thrown and ceremonies ended, graduates exchanged celebratory goodbyes and parted ways.

A visceral feeling overtook me. I had been granted four years to devise a course for my life, to plan out who I wanted to become and how I was going to get there.

Why did I still feel as lost as I did in high school?

What should I do, now that my roadmap was gone?
Academia no longer defined me and answers could not be found on a scan-tron sheet anymore. I was lost. An uneasy feeling settled in my stomach. However, I now had the luxury of time and could reflect on the person I wanted to become. What values would define me?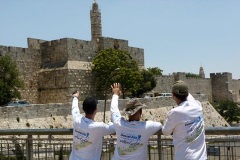 I had visited Israel in college and several times before. I decided to go again. I felt sure that, in Jerusalem, I would be able to find answers to many difficult questions.
I met generous individuals who devote their lives to helping others and enriching their community. I was amazed by people's kindness and generosity. Israelis invited me to dinner every night and treated me like a family member. I was given so much and nothing was expected from me in return.
On this trip, I volunteered for the Lone Soldier Center and witnessed firsthand why people from around the world start a new life in Israel.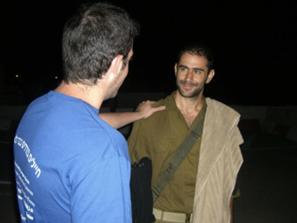 I learned that almost 6,000 Lone Soldiers serve in the Israeli Defense Forces (IDF) every year. Some join the IDF from far away. Others are Israeli natives who are orphans, come from broken homes or stem from low socio-economic backgrounds. Some lack families in Israel to easily turn to for emotional and financial support.
Rather than finding answers in Israel, I returned home with more questions:

What can I learn from Lone Soldiers?

How can I live a purposeful life like them?

How can I assist them?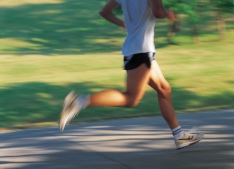 My half-marathon is fast approaching and I continue with my training, extremely cheerful about the cause for which I am running. I am dedicated to train diligently and run a fast race. But, amidst each run towards the finish line, I realize that, individually, I cannot achieve much. After all, I am nothing more than a confused young man who yearns to understand others and solve complex problems.
I am willing to bet though, that you are not much different than me. You feel a deep desire to contribute to a cause that is greater than yourself, to think beyond your daily trials and tribulations and serve a higher purpose.You are a compassionate individual who wants to help bring peace to a tumultuous corner of the world. Your soul aches to honor the service of Lone Soldiers who leave their families and friends behind to protect a magnificent country.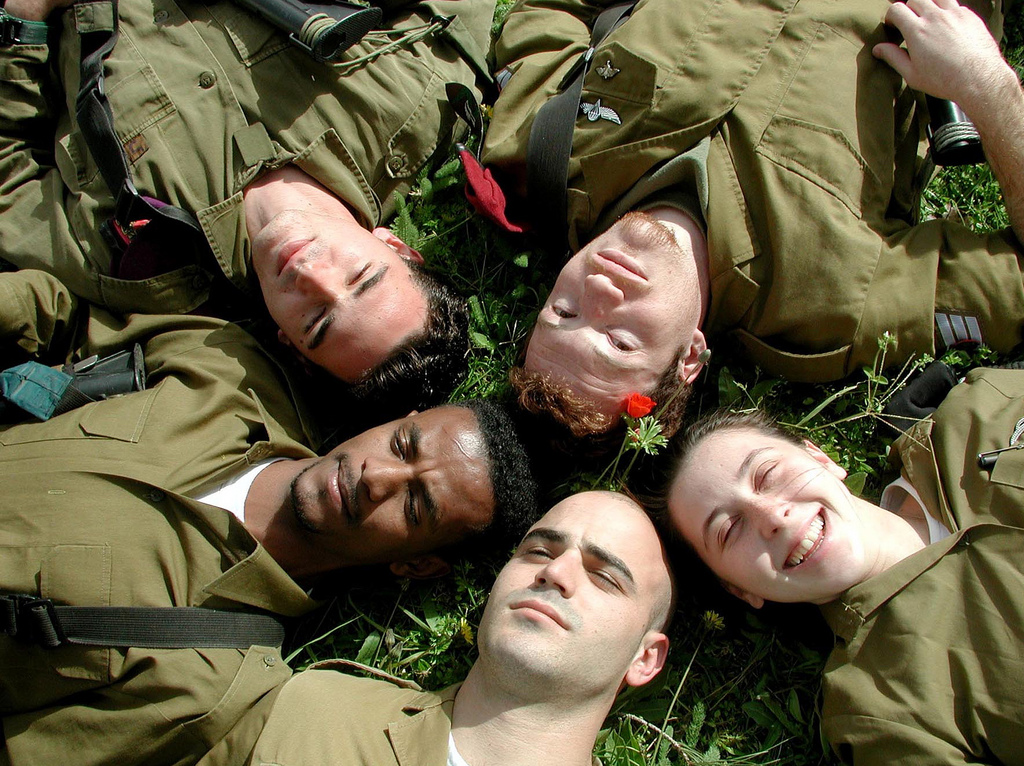 There are a million causes to which to donate the few spare pennies we might have to give. As we approach Israel's 65th birthday, I would like to invite you all to join me in raising money for an educational day of fun for Lone Soldiers during the Passover holiday.
My goal is to reach $2000 to make this day amazing for the young men and women who serve a nation they, and we, believe in. Their selflessness deserves to be understood, respected and appreciated by all of us around the world who are committed to the existence of Israel and everything she stands for.
TOGETHER, we can send these soldiers a powerful message of thanks as they continue on their journey. Let's give them a day off to explore the amazing landscapes of Israel - to witness its beauty, to feel its power, and, most of all, to rejuvenate their spirits and renew their commitment to the land for which they are fighting to defend.
Show your support and contribute to The Lone Soldier Project so that we can truly honor these brave soldiers serving for their passion, serving for their dreams, serving for their homeland.



HELP US REACH MORE PEOPLE! SHARE this initiative with your friends and family so that we can make a difference for the sake of Israel and her soldiers!
---
Recommended for you:
---
SUPPORT LONE SOLDIERS ON THE FRONT LINES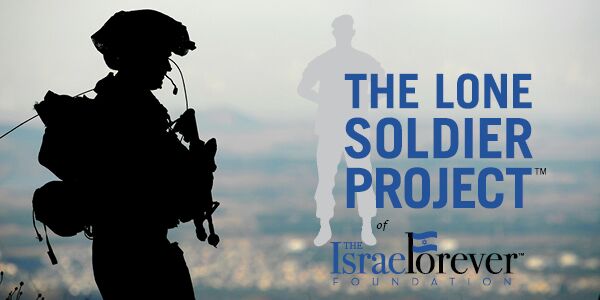 About the Author