Open Letter to Gap Year Graduates
By Noah Engelmayer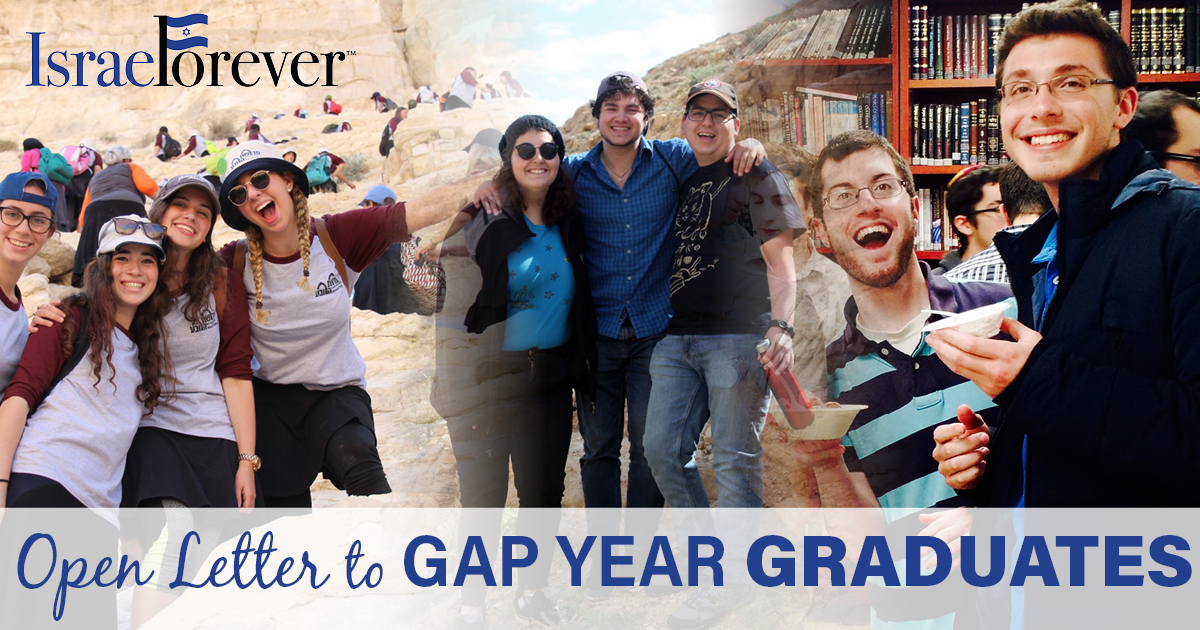 I have been to Israel many times, but none were as influential as my gap year in Israel. I developed a love for Israel that grew after each visit and always learned something new about the amazing country. As a gap year graduate, I can attest to the challenges faced in the return to life in the Diaspora following an amazingly powerful year in Israel.
I can recall so easily the challenges I faced in transitioning from living free as a Jew in a Jewish state, to having to seek out opportunities to feel connected and engaged while also trying to navigate campus life.
Towards the end of that incredible life-changing year, I remember that I started to feel anxious about going home because I didn't know how to take what I learned and return to life in America without losing what I gained in Israel. I remember trying to find anything at all that would keep me connected to Israel and not make it feel so far away.
I discovered that this struggle was at the center of many gap year graduates when returning home: longing for a tool to help keep my bond to Israel while being in the Diaspora. However, as I returned home I was met with a lack of tools, time or opportunities to talk and explore ways to remedy the pain of longing when Aliyah was not the answer I was looking for.

Moreover, I faced challenges as a Jew on my college campus and neighborhood that I was not prepared for. I desired to go beyond the headlines, conflicts and hate towards Israel and simply celebrate the wonderful connection I created to Israel. I wanted the members of the Jewish people far and wide who seek to connect with their birthright as citizens of the nation of Israel by strengthening and celebrating their connection in unique ways, every day, at their fingertips, in their hearts, homes and communities. I longed for Jews everywhere to gather together to fight Antisemitism with our love for Israel, but I lacked the resources to do so.
I stumbled upon Israel Forever in my random search and found myself feeling the connection grow stronger with everything I read. I felt more committed to the ideals of Jewish rights, Jewish identity and Jewish pride because I was learning things I thought I knew, but lacked the words to elaborate on them. I loved learning that one of Israel Forever's goals is to keep the connection to Israel alive for anyone who has visited or lived there, no matter when or where or for how long. But among the things the Jewish world really needs are the tools to help gap year graduates contend with the culture shock of returning home after a powerful year in Israel, through divrei Torah, internship opportunities, programming, and becoming a Virtual Citizen of Israel.
It is our responsibility that the Israel connection remain a part of our lives and identity as Jews. Your connection to Israel is not just remembering your gap year experience. I urge you to do more and become a Virtual Citizen of Israel in order to maintain your relationship to Israel FOREVER.
---
STAY CONNECTED NO MATTER WHERE YOU LIVE