Social Media Mingle: Voices For Israel Engagement
By Miriam Spitz Kahan and Dr. Elana Yael Heideman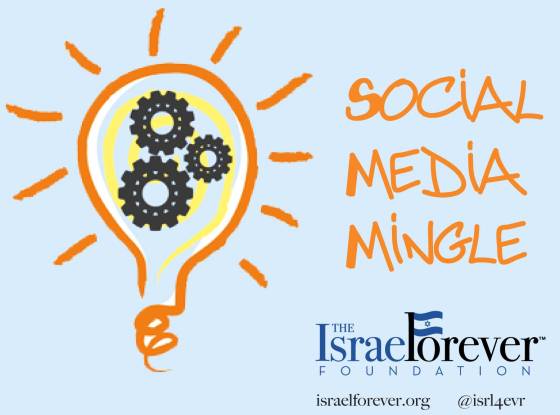 Israel Forever cannot be more proud than to announce that we have created the first ever Social Media Mingle: Voices for Israel Engagement!

On June 13th, from 7:00 P.M.-9:30 P.M., we aim to bring together people who are actively involved in social media and who share a vested interest in engaging Diaspora Jews in developing a stronger personal connection to Israel.
Dr. Elana Heideman, Executive Director of The Israel Forever Foundation couldn't contain her excitement when she spoke about this event,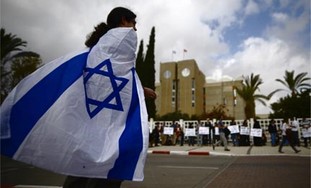 "By shifting the focus away from politics, conflict, and even religious and ideological differences, we hope to create a collaborative environment where dialogue results in action-oriented programs."
When we finalized the members participating in the evening's panel discussion, our cheers were heard around neighborhood! How lucky were we to have the top social media minds talk with us: Heidi Krizer Daroff, Laura Ben David, Avi Mayer, Sarah Tuttle Singer, Michael Dickson, Benji Lovitt and others. They will share their ideas regarding the next step for social media in terms of engaging Diaspora Jews.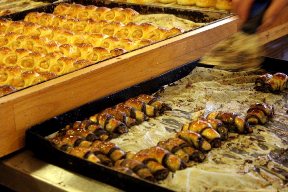 Following the panel, Israeli wine will be served with delicious Israeli foods such as Humus, Bourekas, Rugelach, various cheeses, and fruits! Attendees will then be invited to working groups to develop Virtual Israel Engagement initiatives that The Israel Forever Foundation will launch on the world.
We believe that the discussions of the evening will be geared towards reaching individuals who would otherwise shy away from discussions or associations with Israel, Israel advocacy, or even Aliyah.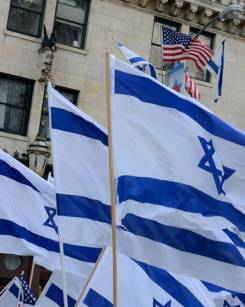 Dr. Heideman shared, "By harnessing the personality and passion of the social media activists of Israel, we will work together to fulfill the mission of Israel Forever to help people celebrate and strengthen their personal connection to Israel."
---
If you are in Israel and can join us, please do!
R.S.V.P Here!
This innovative and dynamic event will begin at 7 P.M. on June 13, 2013 at PICO, 37 Pierre Koening Street, 4th Floor (The AACI Building) Jerusalem, Israel.
If you cannot join us physically in person, don't worry, we have you covered as we will be LIVE Streaming the event!
On June 13th, you can catch the Social Media Mingle on our Google Plus Page or on our homepage starting at 7.30 P.M. (Israel Time) 12:30 P.M. (E.S.T.).
If you have questions for our distinguished team, send them our way!
Use your Twitter & send us your Tweets!
Make sure to tag us @Isrl4evr, or the conference hash-tag: #Mingle4Israel
We will make sure to ask your question LIVE!
Don't have a Twitter? No problem!
Post it on our Israel Forever FORUM under the mingle discussion group!

Finally, if you cannot join us at that time, don't worry! We will be posting our Social Media Mingle on our YouTube page! (Stay tuned...)
---
Recommended for you:
---
STAY CONNECTED NO MATTER WHERE YOU LIVE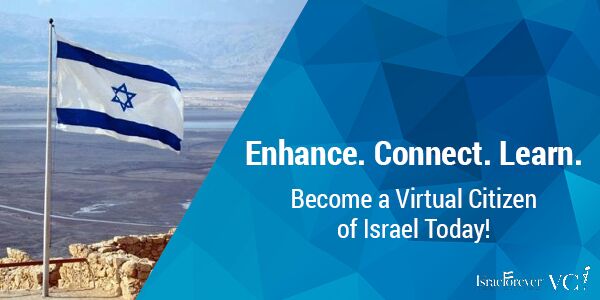 About the Author
---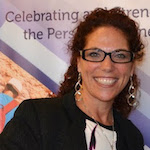 Dr. Elana Yael Heideman, Executive Director of The Israel Forever Foundation, is a dynamic and passionate educator who works creatively and collaboratively in developing content and programming to deepen and activate the personal connection to Israel for Diaspora Jews. Elana's extensive experience in public speaking, educational consulting and analytic research and writing has served to advance her vision of Israel-inspired Jewish identity that incorporates the relevance of the Holocaust, Antisemitism and Zionism to contemporary issues faced throughout the Jewish world in a continuous effort to facilitate dialogue and build bridges between the past, present and future.