This Year in Yerushalayim
By Noemi Levy
If I have to think back to an exact instance or specific event that really jump-started my connection to Israel, I couldn't tell you…I believe that I was connected to Israel for my entire life, maybe even from before my birth.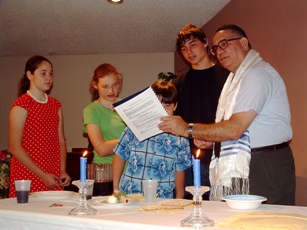 Despite the fact that I cannot pinpoint that exact moment that my connection to the Holy Land commenced, I can however tell you the exact moment I became aware of this special relationship: I was a little child and it was Pesach. After the Seder - after all the prayers, cups of wine, meal and stories - my whole family stood up around the table and started singing the Hatikva.
Even though I could not understand a word, I suddenly started crying and wishing for the famous verse "NEXT YEAR IN YERUSHALAYIM" to be fulfilled.
I was born and raised in Ceuta, a tiny Spanish enclave on the Northern Coast of Morocco. Though we had a very little Jewish community, both my family and the community leaders always tried to convey a strong Jewish identity and love for the Land of Israel.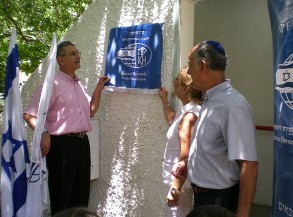 Copyright © Keren Hayesod Ceuta
I was always involved in local and national Jewish movements and later on, I started to become involved in Israeli Hasbara ("Public Diplomacy" or "Explaining") and Pro-Israel groups in Spain.
I was proud of my origins when talking and sharing games with my non-Jewish friends.

Even at University, where I witnessed some anti-Israeli episodes, I was never afraid of showing my love for Israel.
I realized that it was exactly the best way to do Israel Advocacy: one-to-one, chatting with neutrality and making the other party feel that if you, his Jewish friend, are as "normal" as he is, so are too, Israel and the Jewish people.
Still, although very involved in the Spanish Jewish scene and despite working in my dream job as a Fashion PR Consultant, I felt that something was missing. After a summer volunteering program and vacations in Israel, I decided that I had to take a step forward and give living in Israel try.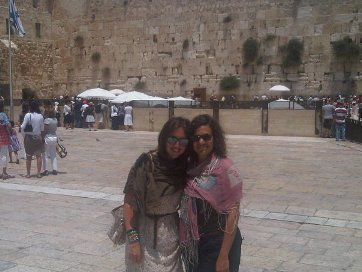 In February 2011, I enrolled into the MASA Program, Career Israel and since the very first day, I had the feeling that I had arrived home. I'm proud to say I made Aliyah on April 2012 and despite all the "challenges" an Ole Hadash (new immigrant) have to go through, every day I find a reason that reminds me:
There's no other place like Israel and her people!
It seems like the last verse in our Passover Seder came true…"THIS YEAR IN YERUSHALAYIM".
---
Recommended for you:
---
The Passover Seder is Just the Beginning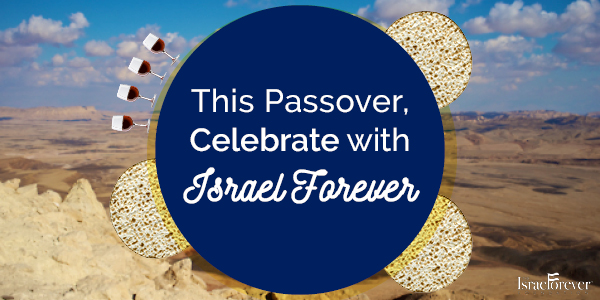 This Year, Join the Party - Check out Israel Forever's Exciting Passover Content!