What Israel Forever Has Taught Me
My internship with Israel Forever has wrapped up and I have just returned to Los Angeles after two amazing months in a country that means the world to me. I feel a little lost that my routine in Israel is no longer part of me and I adjust to the reality of going back to college and living with my family. Even though I am no longer an intern with Israel Forever, what I learned during my short time on the team will stay with me and help me advance my career and my connection to Israel.
I was really nervous my first day of the internship because I had never gone into the workforce before, so this would be my first experience at a job. I did not have a lot of confidence in my set of skills, but I was willing to go to work early every day and be as productive as I could possibly be. The first task assigned to me was to write a personal essay about my connection to Israel. This was much more than an article for everyone at Israel Forever to know me better, but a motivational piece to myself so that I could remember what I was doing in that office in the first place and what my goals for the summer would be.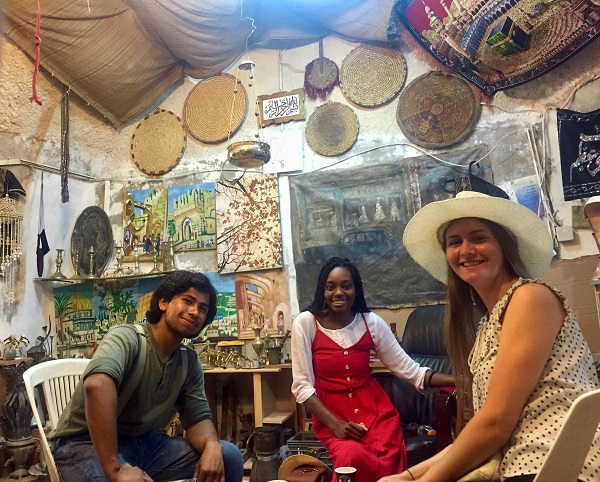 I want people to learn about the real side of Israel— the simple beauty of daily Israeli life and what makes Israel so unique, with politics put aside. I want diaspora Jews to create a connection or strengthen their connection to the homeland. I wanted these things also for myself.
Over the next few weeks, I managed multitasking graphic design projects, writing articles, and creating arts and crafts projects— which was more than I was expecting I was going to do, but I never felt overwhelmed. We had a large summer intern group this year, meaning we were there for each other when it came to advice and coming up with ideas.
Sometimes I felt on my own, since I was the only intern doing graphic design, so I had to put my fear of failure aside and just create. Some designs were instantly successful, but for those that needed to go through a few rounds of editing, I learned what was lacking in their design and what to improve during the production process. I am grateful that the team was able to help me improve myself and build my confidence for the next time I had to design something.
Living in Israel inspired me to work for its promotion. I let it sink in little by little that I was actually spending a summer in Jerusalem, starting with people-watching on the bus every day to and from work and on my time off. I noticed details about Israel that would not be possible on a 10-day Birthright trip, like the neighborhood alarm for Shabbat or how much of a better deal Cofix coffee is compared to Aroma coffee; the nighttime transformation of the Mahane Yehuda shuk or how chilly Jerusalem gets after sunset.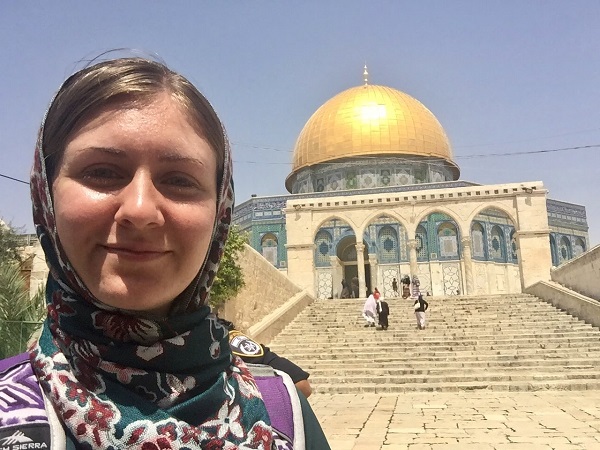 I learned that the Temple Mount is unjustifiably limited to Muslim access instead of a place of free worship. I learned about non-Jewish groups that live in Israel, such as the Druze community and their patriotism to a country that allows them to practice their culture freely. I learned that Judaism is a spectrum in Israel, with everyone having their own level of connection to Judaism and practice instead of the different labeled groups you can find in North America. I learned that Israelis never let the threat of terror overpower them and control their lives, but that we can all live beyond terror.
All this information was vital for me to learn this summer, as someone who plans to make aliyah, or move to Israel. As I reflect on these things, I am figuring out what kind of Jew I want to be and what traditions I want to take from this experience and bring into my life and what to pass down to my children.
I will always be so thankful to everyone at Israel Forever for becoming like a second family to me and help me become a better person professionally and a better person to represent Israel.
---
Recommended for you:
---
STRONGER TOGETHER

About the Author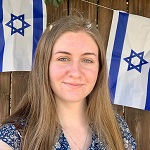 Ondria Camile Rees is a proud Jew by Choice, having converted in 2013. On Birthright Israel in June of 2016 she fell in love with the country, and made aliyah in 2020. Over the summer of 2018 she interned for the Israel Forever Foundation, and has been a VCI Ambassador ever since. After completing her degree in design and her aliyah, she drafted into the IDF in 2021.