Book an Israel Forever Speaker for your next event!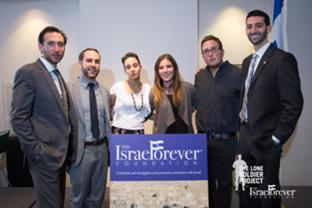 We are so excited to learn of your interest in booking a member of the Israel Forever Speaker's Bureau!
Our speakers help to Inspire Israel™ in others by creating engaging experiences through which your participants will deepen their connection to Israel in a positive and inspirational way.
Please fill out the request form below and include any information regarding the type of speaker you are interested in booking. A member of our team will be in touch with you shortly.
Together, we will start building what is sure to be a wonderful and successful event. And of course we look forward to welcoming your community as Virtual Citizens of Israel!