Israeli judoka Yarden Gerbi wins bronze at Rio Olympics
Athlete is first Israeli medalist since 2008 games, second female winner in history; Netanyahu, Rivlin congratulate her: 'Today you are our hero'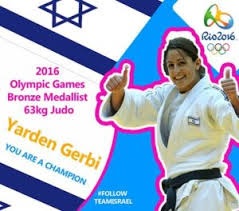 Israeli judoka Yarden Gerbi overcame an early loss to win a bronze medal at the Rio Olympics on Tuesday, becoming the first Israeli athlete to win a medal at the 2016 games, and the first Israeli Olympic medalist since windsurfer Shahar Tzuberi took home the bronze in the 2008 games in Beijing.
Gerbi defeated Japan's Miku Tashiru in the repechage to claim the third place spot in the under-63 kg competition.
Gerbi, 27, and the 2013 world champion in her class, thus became the seventh Israeli athlete in history to be honored on the Olympic podium. She was also only the second woman to do so — the first being judoka Yael Arad, Israel's first-ever medal winner, who took home the silver in Barcelona 1992.
She promptly received a call from President Reuven Rivlin, who called her a "champion" and said that "today, you are our hero."
Prime Minister Benjamin Netanyahu tweeted: "Yarden, you did it. We're all proud of you."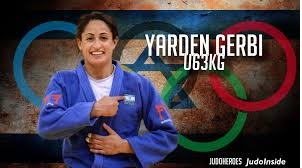 An emotional Gerbi told the media after her victory: "I'm here to win, to give my heart and soul, and I still can't believe it. Someone wake me up, I can't believe it.
"My dream has come true. They say Israelis don't have the character (to succeed in sports on the world stage but we do have the character. I gave my life. It paid off. Whoever says Israelis can't succeed is wrong. It does happen. It does happen."
She also said she was "very proud" to see the Israeli flag raised in Rio over her win.
Gerbi's mother Nurit said her daughter had "made a monumental effort… There's no doubt she went there with amazing abilities and in great fighting shape."
Earlier in the day Gerbi's hopes of bringing home a gold or silver medal were dashed as she was knocked out of the quarterfinals by Brazil's Mariana Silva.
Gerbi and Silva grappled to a regular time stalemate, but Silva ultimately scored the decisive point almost two minutes into overtime.
However, Gerbi's subsequent defeat of China's Yang Junxia and then Tashiru won her the bronze. Silva did not win a medal, having been knocked out at a later stage.
The first days of the games featured a string of defeats for Israeli athletes at the Games. On Monday, judoka Sagi Muki lost in the men's lightweight judo semifinals.
Monday also saw Sergy Rikhter, Israel's great Olympic hope in the men's 10m air rifle, finish a disappointing 14th place with 623.8 points.
Rikhter was expected to finish in the top eight among 50 contenders and move to the next round, but failed to make the cut.
In 2012, Rikhter was one point away from making the championship round. He was European champion in 2013.
On Sunday, four Israeli athletes were knocked out of the Games, including judokas Golan Pollack and Gili Cohen, who both lost in the first round of their respective competitions.
Swimmer Amit Ivry, meanwhile, finished the 100-meter breaststroke in 1:09, falling short of the top 16 and missing her chance to move on to the semifinals.
A short while later, Yakov Toumarkin finished the 100-meter backstroke in 54.66 seconds, which was not enough to push him into the next round.
On Saturday, Israeli judoka Shira Rishoni was disqualified from the Olympic Games in Rio on a technical foul during her first bout.
---
Recommended for you: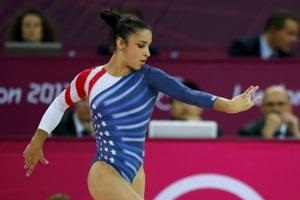 New York Post
---
FLEX YOUR MUSCLES FOR ISRAEL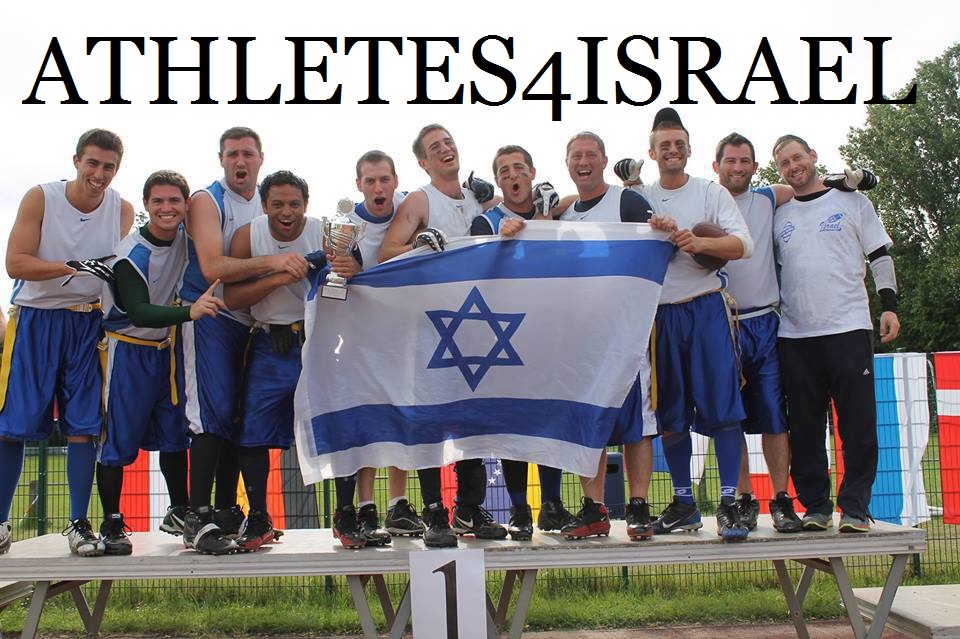 Read the full article here.