Playing Defense For Israel In The Lacrosse World Cup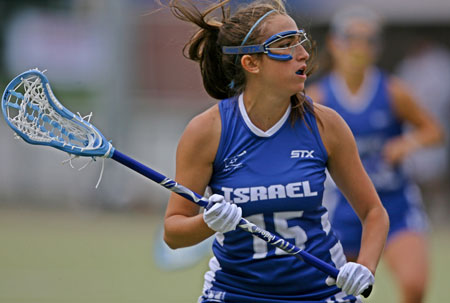 Eighteen women will take the field in July, donning blue and white uniforms, to represent Israel on the global stage for the first time in the Women's Lacrosse World Cup.

I am honored to be among this group.
The roster is composed of both Israeli players, as well as members of the Jewish Diaspora, in accordance with the rules and regulations of the Federation of International Lacrosse (FIL). My teammates and I will kick-off tournament play against Germany, one of 19 teams to compete in the tournament taking place this year in Oshawa, Canada.

How did I get here?
I first traveled to Israel when I was two, in a cardboard box, in the bulkhead of a plane. My parents and I were visiting my grandmother, who had made aliyah at 49. Throughout my childhood I continued to visit Israel, usually for 10 days at a time every three or four years.
From an early age, probably even from that cardboard box, I knew Israel was an important place. My other grandparents (on my mother's side) had both survived the Holocaust. After the War, my grandfather, a survivor of Auschwitz, volunteered in a displaced persons camp in Germany helping other Jewish refugees get to British-controlled Palestine.
While my grandfather hoped to also go to Eretz Yisrael, his one surviving family member from the war, his brother, was unable to secure a visa and instead they accompanied each other to the United States.
While my grandfather spent his adult life in the US, he never ceased to remind me of his dream to live in Israel, the Jewish State, the nation that ensured the Holocaust would never happen again.
Throughout my various childhood trips to Israel, I began to fall in love with the country – the people, the history, the food. And then I found something in Israel that I didn't expect. Lacrosse.
After a few months in the country, I received a phone call inviting me to join Israel's first women's national lacrosse team. I was thrilled. It was not only an opportunity to play lacrosse again (I had played lacrosse throughout my childhood in the US and for Yale University), but a chance to represent Israel abroad and bring a new sport to the country.
---
---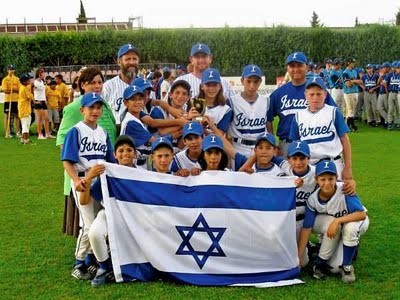 Read the full article here.