Former Eagle Suits Up for Israel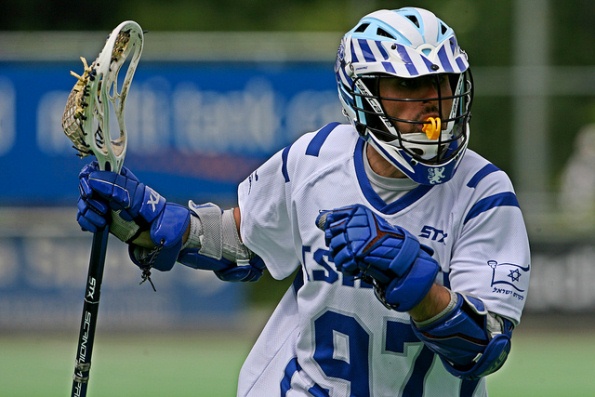 David Franklin (Emory University '08) reported to Ashkelon, Israel for training camp with the first-ever Israeli National Lacrosse Team. After spending several days touring the country, conducting youth clinics and practicing, Team Israel traveled to Istanbul where they won the Turkish Buzzer Lacrosse Open against Turkey and Bulgaria; Franklin scored a goal in Israel's maiden international contest in a 13-9 win over Turkey.
"I was actually supposed to take my first trip to Israel in '07 when a bunch of my fraternity brothers and I signed up for Birthright" explained the Long Island native. "However, I had to drop out after our lacrosse team won the SELC and got invited to Nationals in Dallas; It's pretty crazy to think how the sport of lacrosse brought things full circle to give me this unique opportunity to see the Holy Land."
"David was a great contributor to our new program that allowed us to compete with great success this summer," said Israel Head Coach and Lacrosse Hall of Famer, Bill Beroza. "We used David as both a long pole (LSM) and an attackman. His versatility and willingness to be a role player certainly contributed to a positive outcome in all of our games while his commitment to the team was unquestionable."
Franklin is eligible to return to Israel this summer where he will be slated compete for Team USA in the Macccabi Games in addition to playing for his Israeli club, Jerusalem LC. As a member of the Inaugural National Team, Franklin is now guaranteed a tryout for the 2014 World Games which will be hosted by Dick's Sporing Good Park in Denver, Colorado.
Read the full article here.