Israel's Paralympic Team Goes For Gold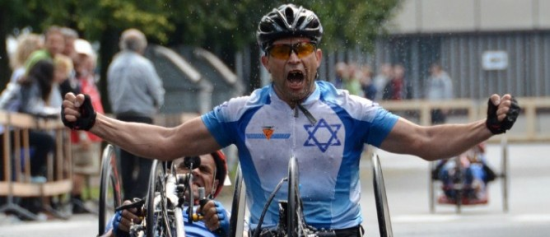 A paraplegic sailor, a blind marathon runner and a quadriplegic cyclist are among the 25 athletes who represented Israel at the Paralympics, the Olympic Games for people with disabilities, in London 2012.
Altogether, about 4,200 athletes from 150 nations will compete in 20 different sports, grouped by the severity of their disability. Israel has won 113 medals since the games were inaugurated in Rome in 1960 for wheelchair athletes. Now the competition is open to qualified sportsmen and women with visual and physical disabilities of all kinds.
Traditionally, the majority of Israeli participants became disabled in combat or terror attacks, and in the early days they didn't face much serious competition.
"That is changing," says Israel Paralympic Committee secretary general Ron Bolotin, holder of 11 Paralympic swimming medals. "Our success was much higher in 1968 to 1988, when Israel was one of the pioneer nations in Paralympic sports," he tells ISRAEL21c.

Israel hosted the Paralympics in 1968, when the summer Olympics were held in Mexico. Today, the two events take place in the same venue a couple of weeks apart. "Back then, it was not very professional and not many countries invested in it. Since the 1990s, and for sure for the last 10 years, it's professional and elite and so it's getting much more difficult," says Bolotin, who will be among two dozen staffers, coaches, escorts and medical personnel accompanying Israel's delegation to London.

He explains that world-class athletes begin training in childhood, yet many of Israel's best competitors began training at the IDF Disabled Veterans organization's Beit Halochem sports centers after getting injured in their 20s.
"So now we are searching for [disabled] children to start early, or for someone who was a professional athlete before getting disabled," says Bolotin, a competitive swimmer before losing his leg to a landmine in 1975.

Medal for Moran?

One of these promising lifelong athletes is 30-year-old Moran Samuel, a skiff rower new to Paralympic competition. Samuel was a standout basketball player, winning a spot on Israel's national women's team, playing Division 1 professionally and coaching girls' basketball.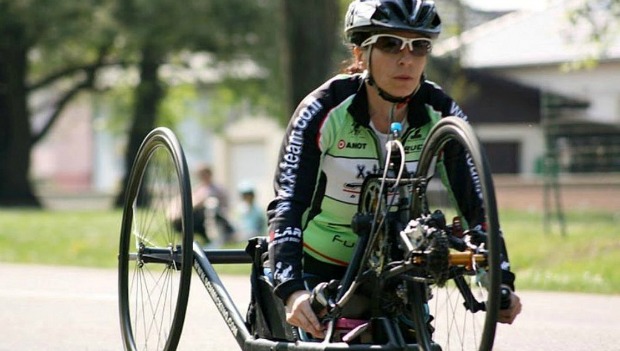 Six years ago, she woke up one morning feeling strange and within hours was completely paralyzed. She'd suffered a rare spinal stroke. After three months in rehab, during which she regained some muscle function, Samuel returned to school and became a pediatric physical therapist.

"Being an athlete for so many years, I knew I had to work hard to win outside the basketball court," she tells ISRAEL21c. "All your priorities are very centered on being an athlete and concentrating on the things you have to do to get better, so it's a part of who I am."
Read the full article here.