Sandy Koufax Drafted To Israel Baseball League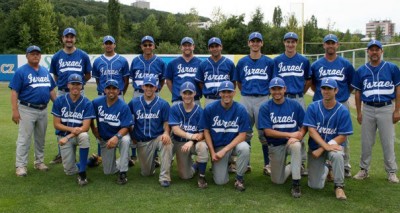 Israel's new baseball league has made international headlines after symbolically drafting famed Jewish pitcher Sandy Koufax Thursday for its inaugural season. Koufax joins the Modiin Miracle team, one of the only six clubs playing in the brand new league.
Koufax, 71, is famous in Jewish circles for opting out of a World Series game scheduled for Yom Kippur, the most solemn day on the Jewish calendar. He threw four no-hitters and a perfect game during his career, and he was inducted into the Hall of Fame after his retirement 41 years ago.
Koufax was the final draft pick by Modiin. "It's been 41 years between starts for him," Miracle manager and former major league player Art Shamsky told reporters. "If he's rested and ready to take the mound again, we want him on our team." Other managers include former Jewish major leaguers Ken Holtzman and Ron Blomberg.
In addition to the new Israel Baseball League (IBL), the league's officials are also establishing a baseball academy in the country to offer training to beginners as well as advanced skills enhancement courses.
Take Me Out to the Israeli Ball Game
Organizers say that in addition to stadium seating, Israeli ball parks will have picnic areas, combining the Israeli national "sport" of mangal (BBQ) with the American pastime. "There will be space to spread out blankets and stations to set up barbecues, all with beautiful views of the Israeli landscape in the background," a statement from the IBL says.
"Healthier food items are also offered, as is a wider array of desserts. The reason for this is that baseball in Israel is truly meant to be a family affair, and that includes Mom. Dinner at the ballpark is part of the experience, and part of the fun."
Read the full article here.