A Finer Achievement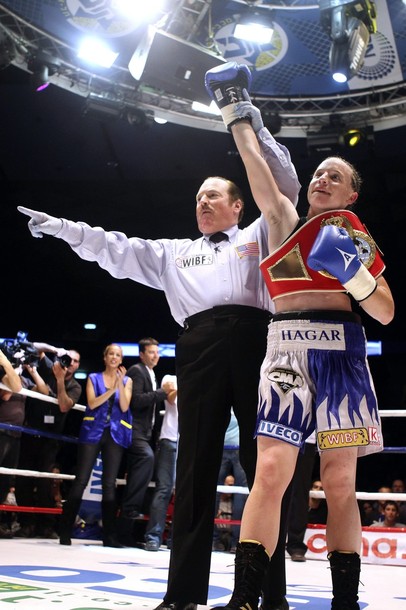 Israeli women are known to be generally quite tough.

Then there's Hagar Finer.
If the event was billed as boxing's most celebrated showcase that Israel has known, hometown girl Hagar Finer did not fail to meet expectations. Before a nationally televised audience and thousands of cheering spectators at Nokia Arena in Tel Aviv, Finer retained her WIBF bantamweight crown by handily defeating Latvian challenger Agnese Boza with a fifth-round knockout.
An Israeli sport fan said, "We need to support boxing. In Israel we have sports besides soccer, and Hagar's achievements should not be for naught. We need the Israeli people to pump money into the sport."
Her victory may prove to be a breakthrough moment for women's boxing in Israel. Though the sport remains in its infancy in Israel, boxing organizers can take comfort in the fact that they have found a charismatic, marketable ambassador in Hagar Finer.
Read the full article here.