Eggplant Rolls Filled With Beef Tartare
Recipe courtesy of Puzzle Israel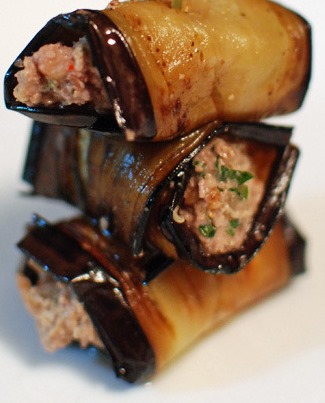 Ingredients
Serving Size: 8-12

● 2 Eggplants
● 1 tablespoon Olive Oil
● 500 grams Filet Mignon (No Sirloin)
● 1 Red Onion
● 1 Parsley Bunch (dried, freshly chopped or frozen)
● 1 Lemon
● Touch of Kosher Salt, according to your tastes
● Touch of Pepper, according to your tastes
● Fresh Thyme (dried, freshly chopped or frozen)
Directions
Heat up the oven to 500F (250C).
Slice the eggplant into thin slices - 1/2 cm each.
Spread the slices onto an oven pan and drip olive oil onto each slice.
Grill in the oven until the eggplant is golden brown.
Finely chop the beef.
Chop the onion and the parsley.
Mix the onion and parsley with the beef.
Add 1 tablespoon of oil, and then a touch of salt and pepper into the beef mixture.
Then squeeze only once, the lemon for lemon juice.
Add 1 tablespoon of beef mixture onto an eggplant slice, then roll each slice.
Spread thyme and kosher salt on top, according to your tastes.
BeTeavon and ENJOY!
---
More Recipes:
---
Bring Tastes of Israel into your Kitchen!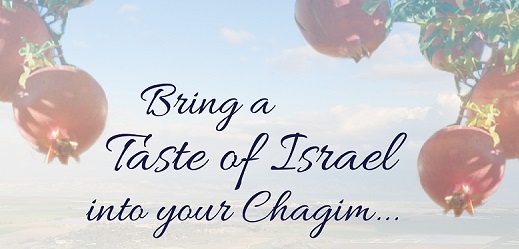 Let the aromas and flavors remind you of Israel, far away, but forever in your heart and in your life!

Click HERE to download our FREE Cooking Israel Cookbook.