Gluten-Free Hamantaschen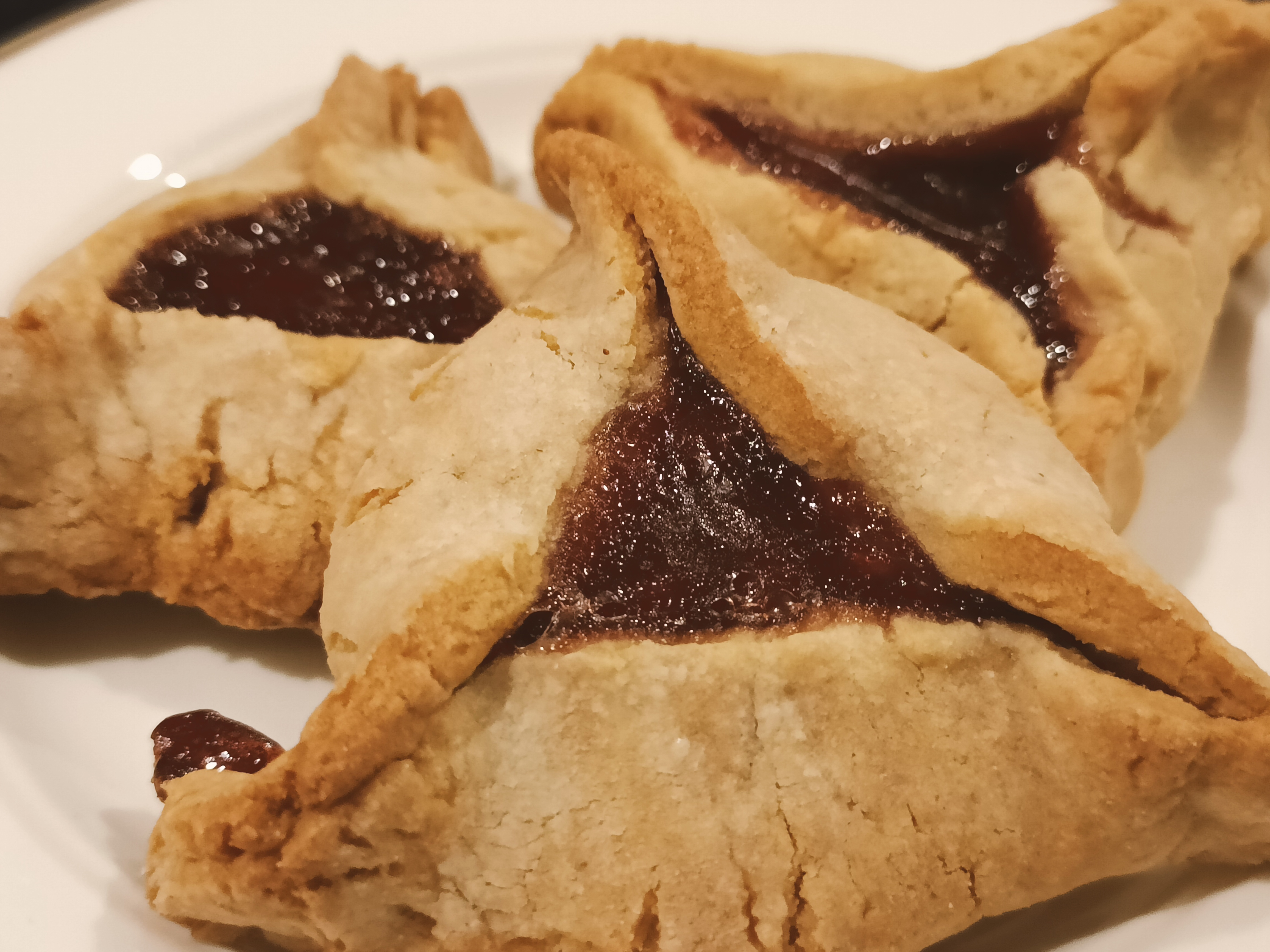 Just because you or someone you know are gluten-free, doesn't mean you have to miss out on hamantaschen. Try this yummy recipe so everyone can enjoy a Purim treat!
INGREDIENTS
2 eggs + 1 yolk
1 cup butter or oil 
2/3 cups sugar
1 tbsp honey
2 tsp vanilla
2 tbsp orange juice
2 tsp orange zest
3.5 - 4 cups flour (plus another 1/2 cup for rolling out) - I've successfully used Molino, Better Batter, King Arthur and Bob's Red Mill 1:1 blends
2 tbsp baking powder
1/2 tsp salt
DIRECTIONS
Preheat oven to 350 F/175 C. 
Mix together wet ingredients. 
Add sugar and mix.
Add salt and baking powder. 
Slowly add flour, mixing after each cup or as you add it if your mixer allows. Stop adding flour once dough has a good consistency that is not too sticky but also not crumbly. Sort of like play-doh. 
Wrap in portions in plastic wrap and refrigerate for at least 1 hr. 
Dust surface with flour. Roll out dough to about 1/3" thickness 
Cut out circles using an oiled glass or ring.  Put about 1/2 tsp of your preferred filling in the center of each circle. 
Fold into triangles and pinch seams to keep closed.
Brush with egg wash (1 yolk + 1 tbsp water) 
Bake at 350 F/175 C for 12-15 minutes until edges are just starting to slightly darken.
Cool and eat, or freeze in layers separated by baking paper.
FILLING IDEAS

Poppy seeds
Date or prune filling
Dark chocolate
Halva
Nutella
Chopped nuts
Cherry pie filling
Fruit jelly/preserves (strawberry jam, orange marmalade, apricot preserves, etc)

Pretty much anything sweet will work - marshmallows? chocolate chips? marzipan chunks? Use your imagination!

 
BTEAVON and ENJOY!
---
Recommended for you:
---
Bring Tastes of Israel into your Kitchen!

Get all the recipes you need for the ultimate Purim seudah!
About the Author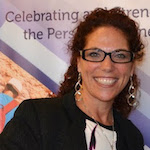 Dr. Elana Yael Heideman, Executive Director of The Israel Forever Foundation, is a dynamic and passionate educator who works creatively and collaboratively in developing content and programming to deepen and activate the personal connection to Israel for Diaspora Jews. Elana's extensive experience in public speaking, educational consulting and analytic research and writing has served to advance her vision of Israel-inspired Jewish identity that incorporates the relevance of the Holocaust, Antisemitism and Zionism to contemporary issues faced throughout the Jewish world in a continuous effort to facilitate dialogue and build bridges between the past, present and future.