Israeli Levivot (Potato Pancakes)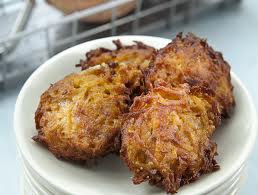 Ingredients
● 1 onion
● 2 zucchini
● 1 sweet potato
● 4 potatoes
● 2 eggs
● 1/4 cup chickpea flour
● 1-2 tsp. salt
● 1 tsp. cumin
● 1 tsp. paprika
● 1/8 tsp. white pepper
● Oil for frying
Preparation
Shred potatoes, zucchini and onion.
Strain out excess liquid.
Add flour to coat all vegetables.
Add eggs and seasonings.
Mix well and let rest for 10-20 minutes in fridge.
Pour 1 inch of oil into a deep frying pan and heat on medium high flame
Using two spoons, drop heaping tablespoons into the hot oil and press down with backside of the spoon. Be careful not to burn yourself!
Fry until golden brown on each side then rest on a plate/tray covered with paper towel to absorb the excess oil. If cooking in large batches, lay on a wire rack and keep warm in the oven set at a low heat.

Serve with applesauce, sour cream or yogurt, tzatziki, hummus or tehina - anything goes with these finger-licking latkes!

Be careful not to burn yourself!
---
---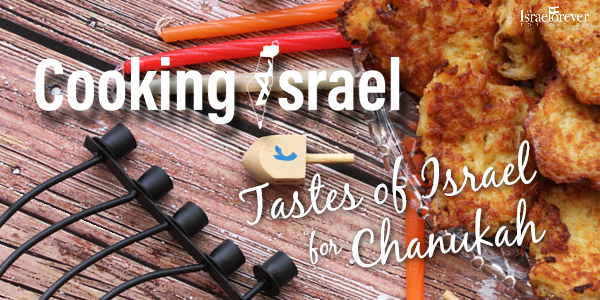 About the Author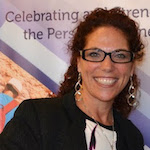 Dr. Elana Yael Heideman, Executive Director of The Israel Forever Foundation, is a dynamic and passionate educator who works creatively and collaboratively in developing content and programming to deepen and activate the personal connection to Israel for Diaspora Jews. Elana's extensive experience in public speaking, educational consulting and analytic research and writing has served to advance her vision of Israel-inspired Jewish identity that incorporates the relevance of the Holocaust, Antisemitism and Zionism to contemporary issues faced throughout the Jewish world in a continuous effort to facilitate dialogue and build bridges between the past, present and future.