Elana's Matzoh Meat Burekas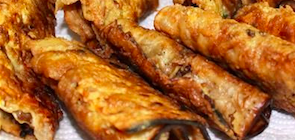 Ingredients
● 12 matzot, wet and wrapped in a moist towel
● 1 lb or ½ kilo ground beef
● 2 onions, finely chopped
● 2 tbsp tomato paste
● 1/2 red pepper, finely diced
● 1 stalk celery, finely diced
● 1 tbsp paprika - sweet or spicy, as preferred
● 1 tbsp cumin
● 2 tbsp cilantro, chopped
● 2 tsp salt
● ¼ tsp black pepper, to taste
● 3 eggs
● ¼ cup canola oil, for frying
Directions
Wet matzot and leave to rest wrapped in moist towel
Fry up onions in 1 TBSP of oil
Add ground beef and brown
Add red pepper, tomato paste, spices and cover
Cook on medium heat for 20 minutes for meat to absorb all flavors
In a small bowl, mix eggs with a pinch of salt
Preheat oil for frying
Working with one matzoh at a time, cut into halves
Add 1 spoonful of meat filling and fold over, pinching edges together (you can also fold over edges - they won't stick completely until placed in oil and can easily be rolled if it is easier for you!)
Dip into egg mixture and drop into hot oil
When browned, turn over and brown other side
Lay to rest on paper towel to absorb excess oil
Delicious plain or served with tehina or a mustard dip for kitniyot eaters!
BETEAVON and ENJOY!
---
Lunchtime recipes with an Israeli twist:
---
Bring Tastes of Israel into your Kitchen!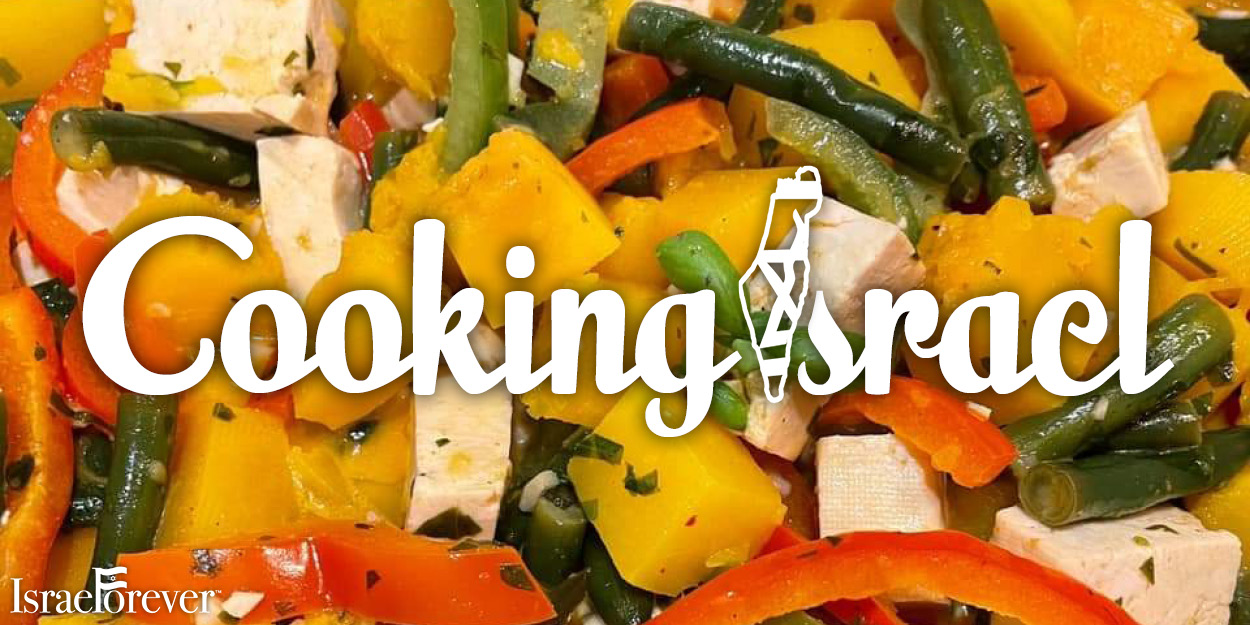 Check out more Cooking Israel Recipes full of aromas and flavors to remind you of Israel today and everyday!

Click HERE to download our FREE Cooking Israel Cookbook.