A Pigeon and A Boy by Meir Shalev
---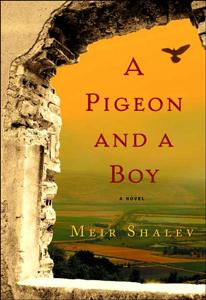 From the internationally acclaimed Israeli writer Meir Shalev comes a mesmerizing novel of two love stories, separated by half a century but connected by one enchanting act of devotion.
During the 1948 War of Independence - a time when pigeons are still used to deliver battlefield messages - a gifted young pigeon handler is mortally wounded. In the moments before his death, he dispatches one last pigeon. The bird is carrying his extraordinary gift to the girl he has loved since adolescence.

Intertwined with this story is the contemporary tale of Yair Mendelsohn, who has his own legacy from the 1948 war. Yair is a tour guide specializing in bird-watching trips who, in middle age, falls in love again with a childhood girlfriend. His growing passion for her, along with a gift from his mother on her deathbed, becomes the key to a life he thought no longer possible.

Unforgettable in both its particulars and its sweep, A Pigeon and A Boy is a tale of lovers then and now - of how deeply we love, of what home is, and why we, like pigeons trained to fly in one direction only, must eventually return to it. In a voice that is at once playful, wise, and altogether beguiling, Meir Shalev tells a story as universal as war and as intimate as a winged declaration of love.
Meir Shalev is one of Israel's most celebrated novelists. He has received many awards for his work, including the National Jewish Book Award and Israel's Brenner Prize, both for A Pigeon and a Boy. A columnist for the Israeli daily Yedioth Ahronoth, Shalev lives in Jerusalem and in northern Israel with his wife and children.

---
Read More About A Pigeon and A Boy
---
Here are 10 questions to aid you and your fellow readers in a unique exploration of A Pigeon and A Boy!
Early in the book we are introduced to a character who served in the Palmach when the newly re-established Jewish homeland was fighting for its' independence. What did this signal to you about the tone of the story?
Throughout the book there is a lot of discussion about Palmach activities. Does this help you to better understand the interconnectivity of the people who wanted and needed to make sure this fledgling new country was able to prevail?
How does Shalev's description of the female character's portray the emerging role of women in Israeli society? Yair's mother and Goldie as compared to Liora and Tirzah?
We learn a lot about each character's profession. There are doctors, business people, tour guides, etc, interspersed throughout the story. What does this tell you about Israeli's drive to build and succeed on their own land?
Throughout the book, Yair often points out how different he looks from his family even though he was raised among them. Is this similar to a Diaspora Jewish person who lives among members of other faiths and feels a subtle or overt difference from them? Like one who belongs but somehow does not?
What can we learn from Yair's relationship to his mother? They appear to have a very strong bond with each other. How do you think this shapes the path of Yair's life?
Why do you think Shalev presents Yordad and Meshulam the way he does? The doctor versus the contractor? The quiet one versus the one who speaks his mind freely? How do their different personalities affect Yair?
What is the significance of Raya and Yair each securing their own home? How does this relate to the two thousand year quest of the Jewish people to re-establish a home of their own?
What do you think the character Gershon represents? Did this character help you gain a better understanding of the risks and sacrifices that Israelis take for a home of their own?
What did you think about the role of homing pigeons in Shalev's story? Did you know a lot about pigeons before you read this book? Did you know about how the Palmach used them during the 1948 war for independence before reading this story?
---
The Reading Israel Book Club's Book of the Month: A Pigeon and a Boy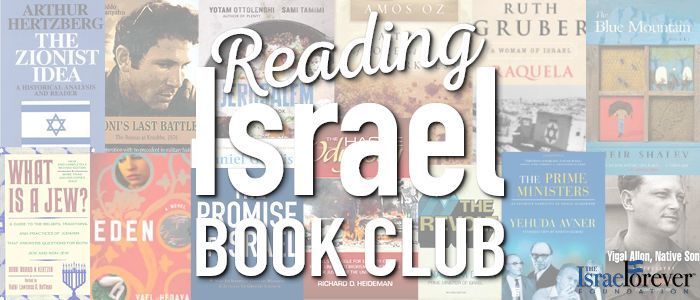 Every month, the Reading Israel Book Club at Israel Forever brings you a new literary delight to grow your Israel connection through the written word.

We hope that you enjoy our selections and participate in discussion not only with your friends and family but with an international community of readers in our open discussion group on Facebook.