COME BACK FOR ME
by Sharon Hart-Green
---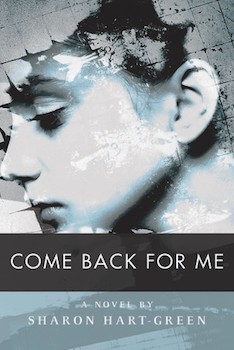 Artur Mandelkorn is a young Hungarian Holocaust survivor whose desperate quest to find his sister takes him to post-war Israel. Intersecting Artur's tale is that of Suzy Kohn, a Toronto teenager whose seemingly tranquil life is shattered when her uncle's sudden death tears her family apart, leading her into a troubled relationship with a charismatic musician. Their stories eventually come together in Israel following the Six-Day War, where love and understanding become the threads that bind the two narratives together.
Loss, trauma, memory, and, above all, the ties of family and being Jewish are the elements that weave together this panoramic story. Come Back for Me travels through time and place only to bring us, ultimately, to the connections between generations.

---
---
DISCUSSION QUESTIONS
The novel begins by depicting the upheaval in Suzy Kohn's family caused by her uncle's untimely death. To what extent do the final scenes in Israel help resolve some of the issues raised at the beginning of the novel?
How would you compare Artur's attitude toward going to Israel versus how he feels when he arrives? How do you account for the change?
What are the reasons that Artur decides to bring his children back to Israel after having made a new life for his family in England?
Why does Ferko decide to go to Israel after being released from the Displaced Persons Camp?
The two characters named Emil in the novel (Emil Lenchner and Emil Lenzner) both go to Israel after the war, but choose divergent paths in life. How would you compare their choices?
When Suzy meets Menachem in Israel, to what extent is he a contrast to her previous boyfriend Fin?
The title "Come Back for Me" is taken from a key line in the book. What broader significance does it have for the characters in the novel, especially as it relates to Israel?
How is this novel a coming of age story of Suzy Kohn? What role does Israel play in her character development?
---
WHAT READERS ARE SAYING
A gripping story of trauma, loss, and the redemptive power of love set in the aftermath of World War II. Writing with a historian's luminous clarity and a fictionist's hard-won freedom to imagine the past, Sharon Hart-Green takes the modern Jewish novel to new heights. Come Back for Me both captivates and rewards the reader." - Maxim D. Shrayer
Come Back for Me is one of those novels that stays with you. Hart-Green is masterful in her ability to delve into the psychological aspects of both these characters and touch the reader with the profound sorrow of Artur's trauma and Suzy's feeling of displacement. But there is the underlying theme of hope driving the narrative which still made me smile through the tears. A wonderfully written book! - Kat Kennedy
There are many perspectives on the Holocaust, just as there were thousands of ways in which to experience it. The promises of our youth are not easily kept, even if sincerely made, and perhaps too glibly given. What can be more important than family? At the same time, how long must one hold on to the promises made, when it seems that all the forces of time and nature have erected insurmountable barriers to thwart your best intentions and your supreme efforts?
One can feel the resolve of Hart-Green's characters, and their travels through despair and hope and melancholy and joy and resolve and the unending whirlwind of thoughts, emotions and experiences which assaulted her characters as they slogged through the travails that formed their world, both before, during and after the second World War.
The highest praise one can give a work of fiction is that it is real. This is a book that is real. You will bleed and cry and laugh and dance with these people in your life, as you journey with them throughout this excellent novel. Your heart will break and the circumstances will lay heavy on your soul. - Robert Federline
This wonderful debut novel, with great sensitivity and tenderness, captures the emotional contours of loss and renewal that haunts the post-Holocaust universe. And even with all the grief that comes from such tales of lives ruptured and recaptured, Hart-Green's novel is a joy to read. -Thane Rosenbaum
---
The Reading Israel Book Club: Bring us to your community and be inspired!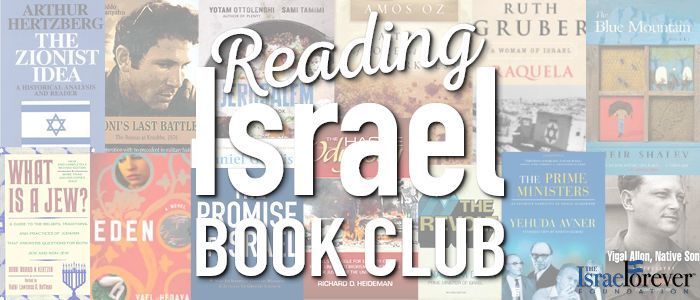 Throughout the year, the Reading Israel Book Club of Israel Forever brings you a new literary delight to grow your Israel connection through the written word.

We hope that you enjoy our selections and participate in discussion not only with your friends and family but with an international community of readers in our open discussion group on Facebook.