The Lone Soldier Project: An Inspiration For Involvement
By Ricki Meyer
It is inspiring to look back on how far The Lone Soldier Project has come, and the excitement only grows when looking forward!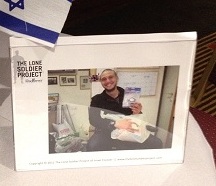 After our initial launch in 2012, we have transformed from a start-up concept into a sustainable program for Israel engagement! We have collected thousands of letters, held awareness events, sent shipments of supplies, and toasted to the bravery of the lone soldiers whose actions now lead to words to help others understand Israel in a personal way.
People are beginning to learn about Lone Soldiers and the sacrifices they make to protect Israel, and are asking how they can help.  

I have been fortunate to hear from several parents and friends of lone soldiers, as well as lone soldiers themselves - from all over the world, as far as New Zealand and Ukraine. Each conversation has been unique and poignant, but there are two in particular that resonated with me deeply.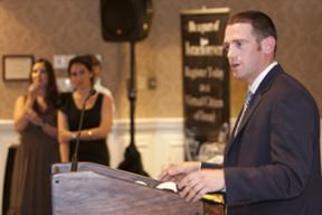 At our first L'Chaim to Lone Soldiers event in DC, I met a childhood friend of Michael Levin, z"l, the first lone soldier who lost his life in battle during the Second Lebanon War. He shared with me memories of his childhood with Michael, and how pleased he was to hear about The Lone Soldier Project that is making sure other people knew of and were touched by the selfless sacrifice of Lone Soldiers as a demonstration of the Diaspora connection to Israel as a source of inspiration.
I recently received a message from someone who had attended camp with me. It must have been well over ten years since we were in touch. She wrote to me to say she learned of the Lone Soldier Project and that she is currently a Lone Soldier herself. She will be attending Commander's course to be a medic; she referred to this as her dream.
Both of these individuals expressed their appreciation for the awareness we are bringing to Lone Soldiers, whether through dinner- table conversations or community-wide events.
It is through the seemingly simple interactions that more people will learn of Lone Soldiers and how they can express support, even by sending an email from home. More people are getting involved, and we are so pleased to have a team of growing volunteers to help us achieve our goals of spreading awareness about Lone Soldiers in Israel.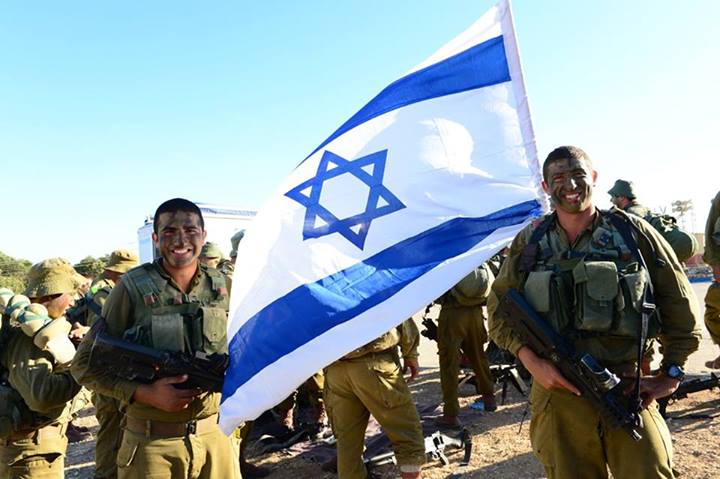 As of the summer of 2014, there have been more lone soldiers who have lost their lives or been injured in battle. We are proud to help Diaspora Jews learn about and understand the challanges faced by lone soldiers and ALL Israeli soldiers in their fight to protect our Jewish state against the ongoing attacks by those who seek to destroy us.



To bring a lone soldier to your community or organization for a private encounter, and to hear their first-hand accounts of life in Israel and on the battlefield, contact lonesoldierproject@israelforever.org

In our continued effort to provide dynamic engagement programming for Lone Soldier awareness, and to contribute to the soldiers in need on the ground in Israel, we hope you will consider making The Lone Soldier Project and The Israel Forever Foundation part of your giving tradition.

Thank you for your continued support, and most of all, thank you to the soldiers.
---
We are always looking for volunteers, so please consider joining the team and helping us expand.

Check out two of our team members inspiration for joining: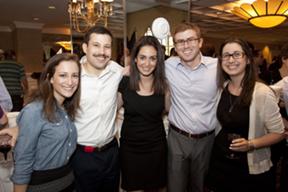 "I became involved with the LSP because I was in the U.S. military and can directly relate to the sacrifices these soldiers make. They leave the comforts of their home community - their friends, families, and significant others. They can't do most things that we take for granted - going to the movies or a sports game, going grocery or clothes shopping, and living life and having fun in general. They make sacrifices to increase Israel's safety, which is incredibly noble. The least I can do is help make their lives a little easier." - Dan, D.C.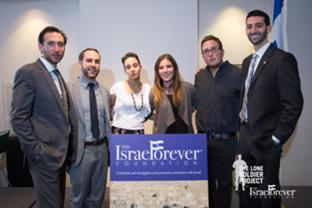 "The state of Israel is a place to which every Jew belongs. The only American to die in the Second Lebanon War, lone soldier Michael Levin risked it all defending Israel's borders. It is people like Michael, and lone soldiers serving in the IDF, that truly enable every Jew to have a home in an increasingly hostile climate. I sought out the Lone Solder Project to assist in protecting Israel's security, and support our heroes that keep Israel and its' citizens safe." - Jamie, D.C.
---
Learn More About Lone Soldiers and the Lone Soldier Project
About the Author