Cultivate Your Israel Connection and Plant Israel At Home
It isn't always easy to find room for Israel in our busy lives. As we seek ways to connect to a homeland, so far away, so foreign, so surrounded by conflict, we learn it is the little things that count - those small reminders of the beauty and potential that Israel possesses.
With Plant Israel At Home's Israeli Wildflower Seeds you can actively cultivate your connection to Israel year-round.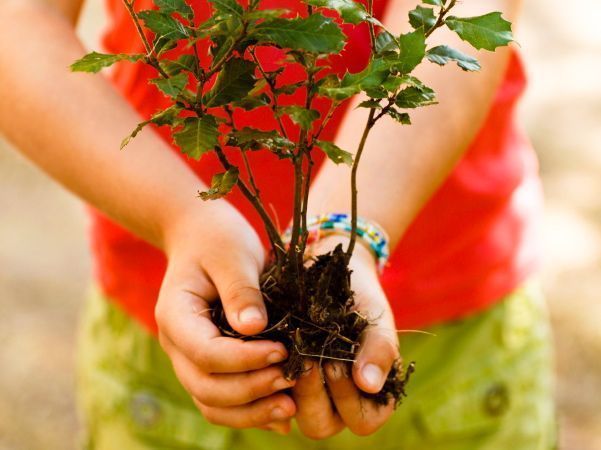 Plant Israel at Home™ was created to give people all over the world the chance to grow a bit of the beauty of the Land of Israel in their own homes, gardens, and hearts but most importantly, to help people feel connected to a place so far away, and yet so much a part of us.
Israeli wildflowers are really a thing of beauty. Their diversity is a direct reflection of the culture, society and history of Israel – so many different peoples, so many eras, leaders and wars which all come together within this tiny landscape. They brighten the winter, they soften the spring. It is no wonder that we celebrate Tu B'Shevat, the New Year of Trees, by taking part in the planting of a seed or sapling that we will watch grow over time. Order Your Seeds Today!
---
You don't have to have a green thumb to Plant Israel at Home™!
With family and friends, or for a community event, plant Israeli wildflower seeds in your garden, in a planter to put on the window sill or anywhere that will always remind you of your little piece of Israel.

Dorbanit (Larkspur) Planting Information: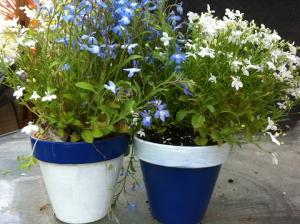 The Dorbanit seeds should be planted in late April/early May and will begin to flower in late May/early June.
The wildflowers will last all the way through the end of your summer so that you can keep Israel in your heart as the sun shines!
These seeds can be planted directly into flowerpots or into your garden.
Planting depth: .5 inch
Growth: 3-5 feet tall
---
Celebrate your connection to Israel as we wish Happy New Year to the trees!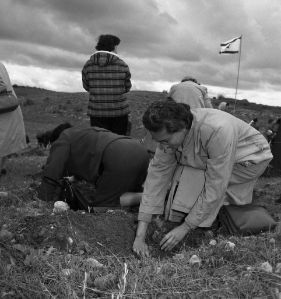 In Jewish tradition, Tu B'Shevat, the New Year of Trees (often referred to as the Jewish Arbor Day) is celebrated on the 15th (TU = ט"ו) day of the Jewish month of Shevat שבט, this year on January 15-16. This is one of the 4 New Years mentioned in the Mishnah. Known in Israel as "Chag Ha'Ilanot" (Ilan אילן= tree), we honor this day when budding fruit enters a new year of life and the first bulbs of spring are beginning to bloom.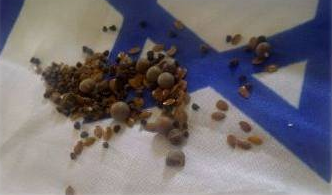 Planting trees and flowers for Tu B'Shevat is an age-old Israeli pastime that is now celebrated all over the world. Every seed planted here and abroad facilitates the prospering of Ahavat Yisrael.
With Plant Israel At Home's Wildflower seeds you too can be an integral part of planting the seeds for future generations - seeds of connection to our one and only Eretz Israel - and in adding a touch of Israel to your life, you join in a long tradition of planting trees and flowers in honor of our Land of Israel!.
Buy Israeli Wildflower Seeds today and start growing your Israel Connection:
---
Going Green and Eco-Friendly this Tu B'Shevat? Israel Forever has you covered!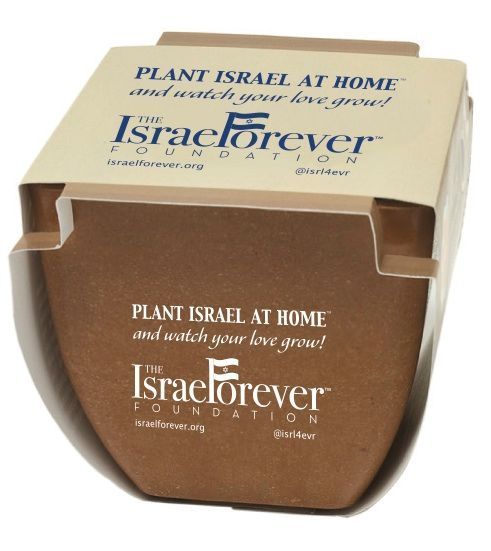 Plant Israel At Home™ with our ecological individual planter with Israeli Wildflower Seeds. It is made of 100% recyclable materials!
You will receive a non-resealable packet of seeds. They are a mix of Dorbanit (Larkspur) in the colors of Red, White, Pink, Blue and Purple.
Disclaimer: The Israel Forever Foundation is able to sell these wildflower seeds with United States customs approval. We are providing an Israeli specie of a common Larkspur that is currently found in North America.
---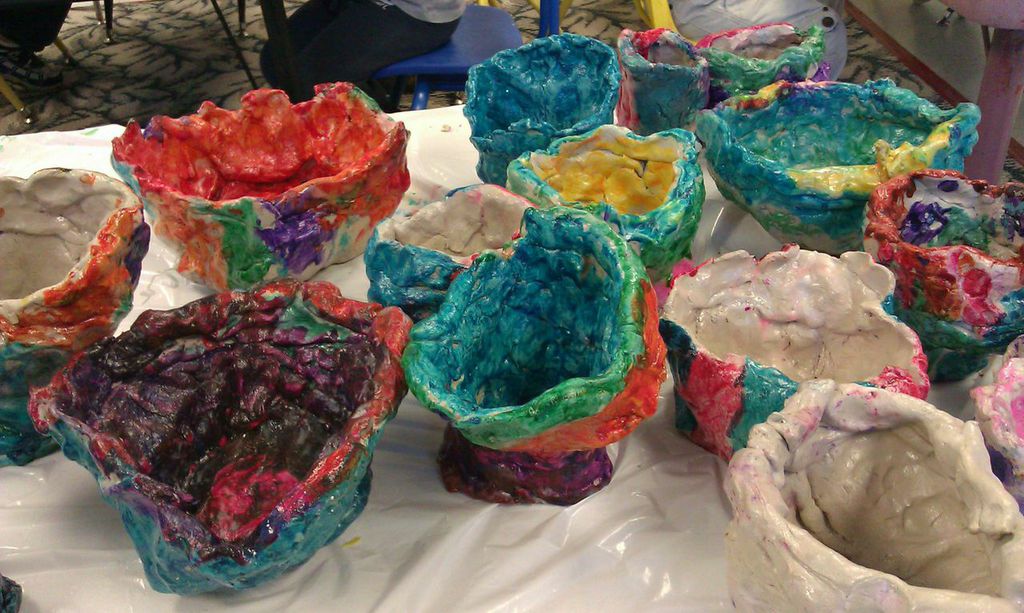 In Potomac, Maryland, children of Beth Shalom painted Shkediya (almond) plants and made homemade pinch-pots, planting parsley seeds that will be ready in time for Pesach.
The Beshert Chapter of B'nai B'rith Girls (BBYO) #2455 painted planters and planted their very own Virtual Israel Forest!
And the Moishe Houses of Kiev and Kishinev, Ukraine and Golem, Belorussia used the materials in their Tu B'Shevat programming, bringing together Jews from around the community to celebrate the trees of Israel.
---