My Life from IFF to IDF
Almost three years have passed since I was an intern at the Israel Forever Foundation, and that summer contains some of the best memories I ever had. The lessons I learned about Jewish and Israeli history and how to stand up for Israel inspired me to be the person I am today. It's been almost ten months since I made aliyah– immigration to Israel– and in a few days I'm drafting into the Israel Defense Forces to be part of a combat unit and protect the country that I love. If it wasn't for the time I spent at Israel Forever, I would be lacking in the confidence I have to be a part of something greater than myself and be the person who I am now.
As I have written in my very first IFF blog, I converted to Judaism by myself when I was 15 years old and I was inspired by a Birthright trip when I was 18 to eventually make aliyah. Since I was in the middle of getting my bachelor's degree in graphic design– and my parents would have killed me if I didn't finish my degree before moving– I decided to take a summer internship in Israel just to see how I would like living there.
I joined an internship program called Onward Israel and through the program I was matched with the Israel Forever Foundation in Jerusalem to intern for. Every day at IFF was like being in a classroom because the executive director, Elana, worked with us while teaching us valuable Jewish and Israel history lessons. I will never forget the day we took off from working so she could give us a six-hour tour of Yad Vashem Holocaust Remembrance Center. More than ever before I realized how important it was to continue the living and collective memory that is Jewish history and how we have to actively protect its facts from people who wish to alter and destroy it.
Leaving IFF and leaving Israel was tough. I knew for sure I was going to make aliyah somewhere down the line, and having the connections I made through the internship program and having found a boyfriend in Israel would make the transition smoother. Since that summer, I visited Israel another six times to visit the aforementioned boyfriend and fortunately I was really able to know Israel in a much greater depth and see a lot more of the country than before.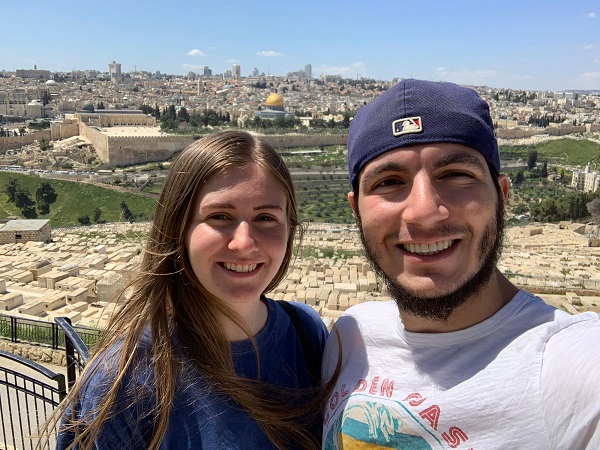 When the coronavirus pandemic shook the world and schools closed down, I was able to focus on learning Hebrew everyday. It may not have been enough Hebrew to have long conversations with, but it helped me tremendously when I did make the big move in July 2020. It didn't matter to me that I didn't have a huge welcome home party at the airport when we arrived in Israel, I was just happy to start this new chapter of my life in my new country.
After some time acclimating, moving in with my boyfriend, and finding a job, I was able to talk with the IDF on joining and becoming a combat soldier. I had an interview with the commander of the recruiting base and she asked me why I wanted to volunteer at my age to be a combat soldier, and I told her about my time at the Israel Forever Foundation and how since then I've become very passionate about representing Israel in the best of ways and to show the world what Israel means to me and how I think being a combat soldier is the best way to protect Israel and her citizens.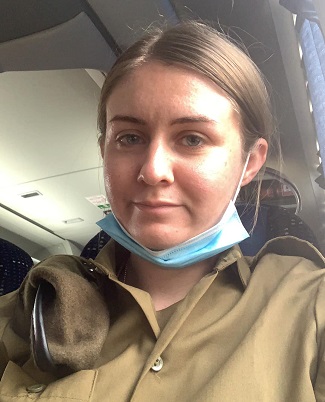 Israel is the only democracy in the Middle East and always one of the top countries in terms of innovation; Israel is a country of thousands of years of history and the answer to millions of prayers. Israel is special and something worth protecting. So now after several months of waiting, I'm finally going to draft to the IDF and continue practicing the values I learned at IFF by protecting and continuing the Jewish story here in Israel.
---
Recommended for you:
---
STAY CONNECTED NO MATTER WHERE YOU LIVE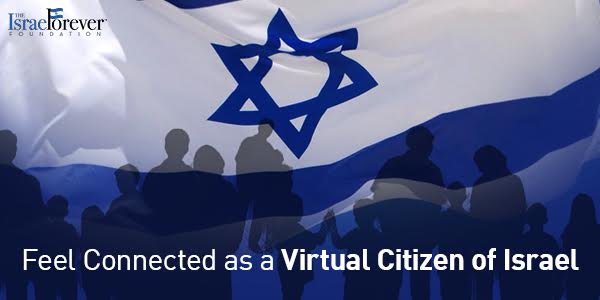 About the Author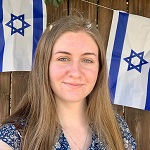 Ondria Camile Rees is a proud Jew by Choice, having converted in 2013. On Birthright Israel in June of 2016 she fell in love with the country, and made aliyah in 2020. Over the summer of 2018 she interned for the Israel Forever Foundation, and has been a VCI Ambassador ever since. After completing her degree in design and her aliyah, she drafted into the IDF in 2021.