Wheels Of Love
By Elana Rosenberg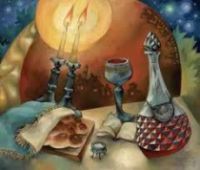 Although Jews around the world come from different cultural backgrounds and a myriad of different countries, one thing unites us all; the Sabbath. Friday nights for me have always been about family. As it is true for me, so it is true for Jews around the world.
But for those of us who have made aliyah, not everyone is lucky enough to have family to bring in Shabbat with each week. I made aliyah almost three years ago and though Israel will always feel more like home than anywhere else, I do not have close relatives here.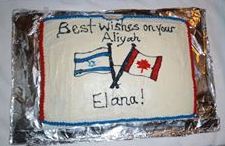 I was fortunate enough, however, to be taken in and "adopted" by a loving family who though originated in Canada, made aliyah right before me from Hong Kong so I have never been alone for a single Shabbat. It is at these Shabbat dinners that I met the people who have become my family here in Israel.
"Kibbutz Galuyot" or "ingathering of exiles" is the perfect way to describe our motley crew because this family has "adopted" several others besides me from Canada, USA, UK, South Africa and Mexico to name a few.
Our "adopted" father introduced us to ALYN Hospital and Rehabilitation Center as it is dear to his heart. After last year's charity ride he asked if any of us would be interested in joining his team this year. His enthusiasm and love for the work of ALYN inspired us to rally behind the cause and ride with him in the 2013 Wheels of Love.

Wheels of Love is the annual international charity bike ride on behalf of the special children of the ALYN Hospital.
Each year a different region of Israel is chosen for a +400 km, week long bike ride that ends in Jerusalem at ALYN. This year's ride will be through the beautiful northern part of Israel from October 27-31. The route will take us through the Galil, to the Sea of Galilee and on to Jerusalem.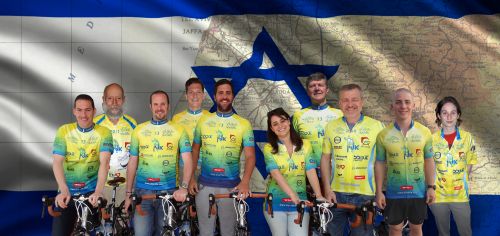 The money raised for the ride will help ALYN continue their amazing work as each patient is lacking in at least $70 per day for their treatment. 100% of the money donated goes to the hospital and only a small percentage goes towards the overhead costs of the ride.
ALYN is Israel's only pediatric and adolescent rehabilitation facility. ALYN treats children with a wide range of congenital and acquired conditions including cerebral palsy, neuromuscular diseases, spinal cord injuries, brain injuries, burns, terror and motor vehicle accident victims.
ALYN Hospital's main goal is to provide each child with the ability to lead the most independent life possible at home - not in a hospital.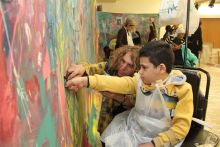 To achieve this they provide services not only for the patients, but they work with the entire family unit. All family members are encouraged to participate in activities at the center whether it be doctor's appointments, physiotherapy sessions, school lessons or arts and crafts.
From our unique experiences and shared love of Israel and charity we decided we want to show the world this special, miraculous place.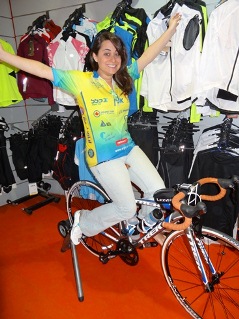 We want for as many people as possible to hear about ALYN and what better way to connect people with this inspiring cause in Israel than with
The Israel Forever Foundation that works to increase, worldwide, virtual engagement with Israel.
Our team, AliyahRideForeverB"H, is comprised of my amazing Friday night family, friends who have made aliyah from all over the world, along with other friends who are committed to ALYN.
Our hope is that you will feel as though you are part of this incredible journey that we have embarked upon.
I, along with my teammates, will be posting more about the ride, about us and about the extraordinary children of ALYN over the next few months so stay tuned!
We would also love to answer any questions you might have so feel free to comment and we will try to answer you in each post.
---
Recommended for you: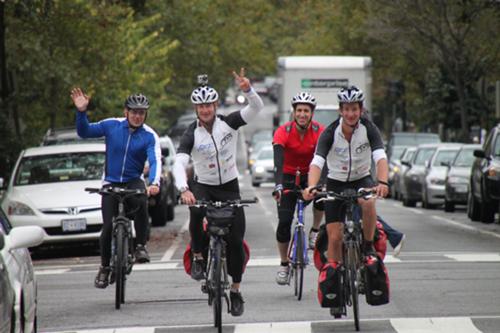 Washington Jewish Week
---
STAY CONNECTED NO MATTER WHERE YOU LIVE