Gargir HaGalil Watercress Salad
By Paul Nirens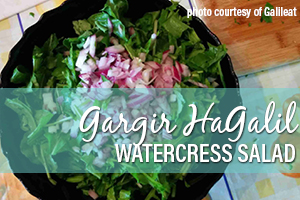 Watercress, or Gargir Nahalim,"grain of the river" in Hebrew, is a native plant to northern Israel, particularly the Galil region. It is considered one of the oldest leafy vegetables to be eaten by humans. The plant closely resembles arugula, and is from the same plant family as mustard and radish - likewise, it is known for having a somewhat sharp flavor. Enjoy this Galilee green in the following salad from Galileat.
INGREDIENTS
1 bunch watercress (or arugula)
1 onion, sliced thin or diced small
1 sweet red pepper, cut into strips
1 sweet yellow pepper, cut into strips
Juice of 1 lemon
1/2 cup best quality olive oil (no compromise here)
1 teaspoon cumin
2 teaspoons sumac
DIRECTIONS
Slice the watercress/arugula into pieces as large or small as you like to eat it.
Add the onion and peppers and mix well.
Add the lemon juice and olive oil, a little salt and pepper and mix well.
Sprinkle 1 teaspoon of sumac and 1 teaspoon of cumin and toss again.
Transfer to a serving bowl, sprinkle the remaining 1 teaspoon of sumac over the top and serve.
Added ideas to boost your Israel flavor!
BTEAVON and ENJOY!
---
Recommended for you:
---
Bring Tastes of Israel into your Kitchen!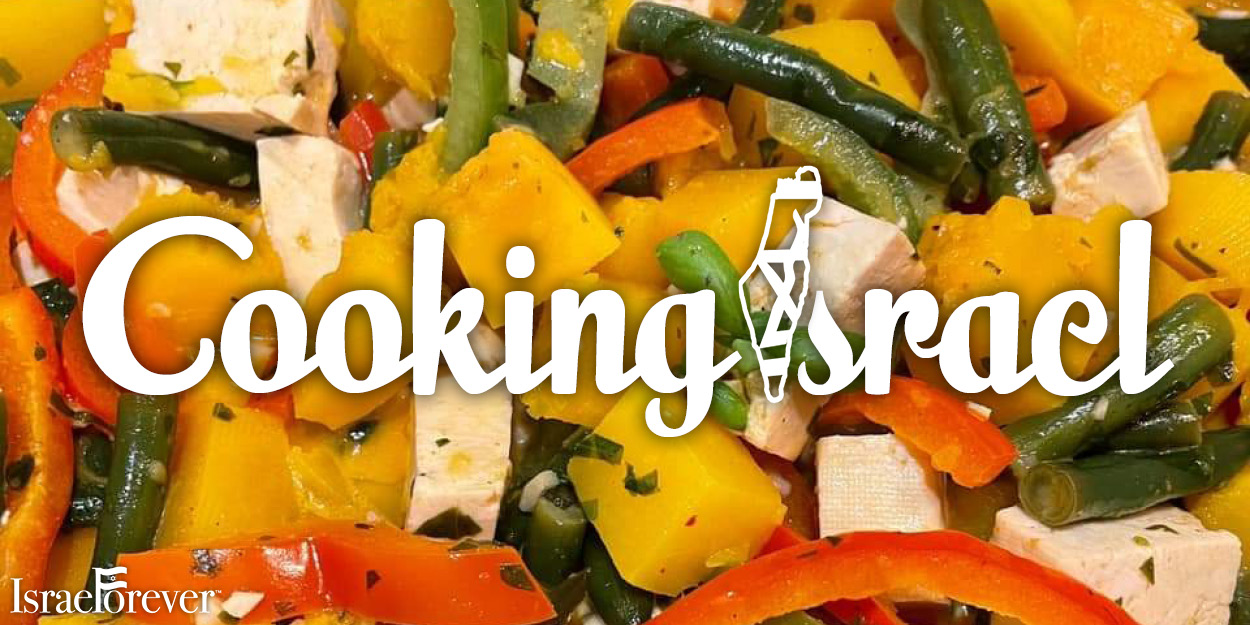 Let the aromas and flavors remind you of Israel, forever in your heart and in your life!

Click HERE to download our FREE Cooking Israel Cookbook.
About the Author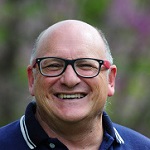 Paul Nirens has lived in the Galilee region for over 30 years, and is the owner and founder of Galileat. Galileat grassroots cultural experiences include Galilean cooking workshops, home hospitality and meals in a local Galilean village, traditional Jewish cooking experiences, market tours, full-day culinary tours and more.