What's New With Israel Forever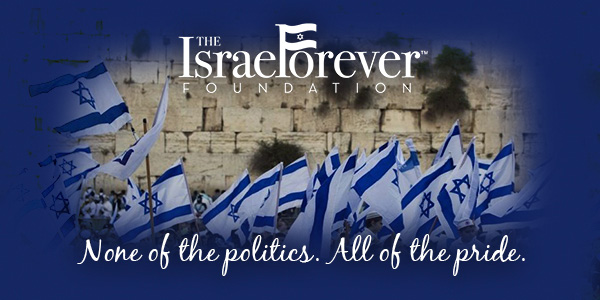 Shalom friends,
Following our great successes in 2017, The Israel Forever Foundation continues to strengthen our position as a leader in Israel engagement amongst Israeli and global Jewry. We invite you to take a look at what has been accomplished so far in 2018.
In effort to make our content and resources more accessible and allow for easier navigation of the site, we have implemented various updates and upgrades to the display. We hope these changes will help to keep your Israel inspiration alive every day.
Arts and crafts are a great means to teach individuals of all ages different aspects of Israeli culture and society. Check out the new additions to our Israel in My Art activities database which includes inspiring and educational activities to explore the Israel connection.
Our weekly mailings continue to resonate with the global community. The themes for each mailing contain reflections on important historical or modern events, triggers for discussion and debate, and other unique ways to connect to Israel. If you haven't yet done so, you can sign up now.
The Israel Forever Blog features new and original articles contributed by a range of writers who reflect upon the kaleidoscope of Israel's land, history and people. Check out our blogroll here.
Israel Forever's Tu B'Shevat activities were used in 23 communities in North America. They also took center stage at the Winter University of the Jewish Community of Kiev for aspiring young leaders, including a planting activity (yes, in the winter!), a cooking program, and a singalong of songs that celebrate the Land of Israel.
In honor of International Holocaust Memorial Day, an article written by our Executive Director, Dr. Elana Heideman, was featured on MIDA - Erasing the Jew from Holocaust Memory - drawing attention to the rising issues plaguing the future of this memory.
AntiZionism is Antisemitism, an Israel Forever original resource, was presented at the United Nations at an event hosted by the American Zionist Movement.
For the 3rd year in a row, we were honored to participate in the Jewish Disability Awareness and Inclusion Advocacy Day on Capitol Hill which was attended by 300 participants. Our Inclusion Resource Packet was distributed, which emphasizes inclusion practices in Israel and encourages these types of practices to continue beyond the month of February. The resource packet was also shared by the Jewish Federation of Greater Washington and the Jewish National Fund - an affirmation of the value Israel Forever brings as a collaborative partner to organizations and communities big and small.
Letters of Friendship continues to be a strong program from which we receive submissions regularly from schools, synagogues and communities around the world. letters are shared with recipients throughout Israel through a variety of local organizations and partners.
We were a co-sponsor for Imagine Israel ChangeMakers which was organized by the Jewish Federation of Greater Washington. The event featured Yuval Bdolah and Hadas Goldman, two Israeli young adults who are on the forefront of transforming Israel's underdeveloped inner cities into mission-driven communities of culture, opportunity and prosperity.
For International Women's Day, we developed an original resource entitled Feminism Zionism and hosted an event in Jerusalem, in partnership with Ima Kadima which featured discussions and idea-sharing on how to make a difference for the next generation.
Additionally, we partnered with the Jewish Community Relations Council of Greater Washington for Storming the Halls of Power, a round table discussion featuring Dr. Mazal Shaul of WePower exploring how best to advance women in the political and public spheres the the United States and Israel.
Our exclusive Balfour Exhibition was on display at World Zionist Organization central building in Jerusalem, at the Jewish Agency for Israel's Educator's Center in Kiryat Moriah, and at the Adereth El Synagogue in New York City. Are you interested in hosting the exhibit in your city? Let us know!
For the 4th Good Deeds Day in a row, we hosted a Healing Arts program where we engaged participants of all ages in the creation of watercolor paintings and Letters of Friendship for victims of terrorism living throughout Israel.
We are pleased to have created a resource on Israel's involvement in the Soviet Jewry movement for distribution through the Refusenik Project and the Lookstein Center of Bar Ilan University. The resource has also been shared by the American Forum for Russian Speakers in the US, and we hope to see increased engagement with this wonderful, dynamic community of proud, Israel-inspired Jews.
Our content and recipes are continuously shared by our partner organization Yad Ezra v'Shulamith. Great to see how our relationships continue to grow year after year!
Dr. Elana Heideman, Executive Director, served as the educator for Ambassador Ron Dermer and his delegation on the 30th Anniversary March of the Living, whose personal insights were shared in our annual mailing honoring the loss of Elie Wiesel, Z"L.
Heidi Krizer Daroff, IFF's North America Director, was named as Co-Chair of the American Zionist Movement's new Youth Committee. We look forward to the opportunity to share our extensive resources with all 25 of AZM's organizational partners.
Israel Forever Ambassadors participated in the Celebrate Israel Parade in New York City, the largest gathering in the world in support of Israel, along with the float of the World Zionist Organization and American Zionist Movement.
This summer we welcomed 11 college students to our Jerusalem Summer Intern program. So much to come from these young minds who are striving to make a difference in personal, Jewish pride. Read their personal stories here.
Every contribution you make helps us touch Jewish hearts and minds. We hope you will consider making a renewed investment in the future of the connection to Israel - today, tomorrow, and forever.
May we continue to inspire you and others, and may you continue to prosper in your every endeavor.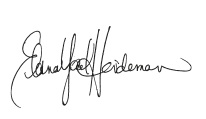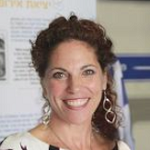 Dr. Elana Yael Heideman
Executive Director
The Israel Forever Foundation
Jerusalem, Israel
---
The Israel Forever Team has been busy as ever curating new resources, developing and fine-tuning existing ones, and expanding our reach and scope of work.

YOU CAN HELP US DO MORE! CONTRIBUTE NOW AND KEEP BUILDING ISRAEL FOREVER!
---
Recommended for you:
About the Author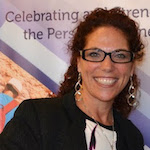 Dr. Elana Yael Heideman, Executive Director of The Israel Forever Foundation, is a dynamic and passionate educator who works creatively and collaboratively in developing content and programming to deepen and activate the personal connection to Israel for Diaspora Jews. Elana's extensive experience in public speaking, educational consulting and analytic research and writing has served to advance her vision of Israel-inspired Jewish identity that incorporates the relevance of the Holocaust, Antisemitism and Zionism to contemporary issues faced throughout the Jewish world in a continuous effort to facilitate dialogue and build bridges between the past, present and future.