8 Days of ChanukahGiving - 8 ways to Celebrate Your Inner Maccabee!
As in years past, we pride ourselves on featuring ways that people can be inspired in their Jewish pride and connection as the nation of Israel. It is this sense of belonging that encourages us to give of our hearts and to inherit the commitment to tzedakah and peoplehood that we have carried on for generations.
This year, we bring you 8 new ways you can make a difference to honor Chanukah and the year-end time of giving. Give thanks and show appreciation, give of your heart and show your pride. Every shekel matters to causes that can bring joy to so many.
---
1. HEALING HEARTS TRIBUTE CAMPAIGN FOR TRAUMA CENTERS IN ISRAEL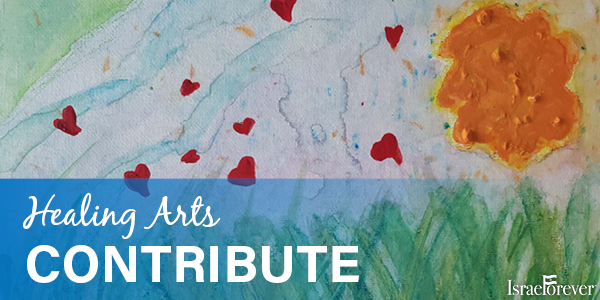 The Healing Hearts initiative found new wings in the time of Corona, allowing us to share unfinished works of art by Virtual Citizens of Israel with a revival of life, hope and the beautiful colors of Jewish pride. These new creations are available for purchase as ecards, as wall posters, as well as for t-shirts and bags, with all proceeds going to the trauma centers of Israel providing aid to those suffering after terror attacks.

---
2. LONE SOLDIER LOVE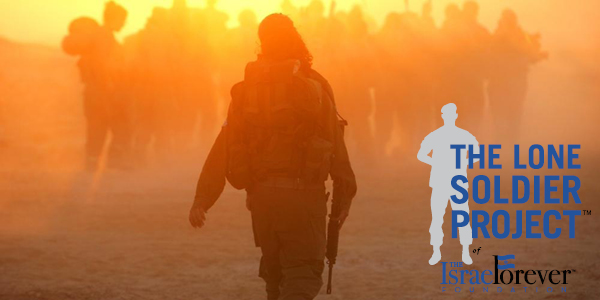 When the almond trees start to bloom, the sun starts to shine, and yet the nights are still cold, our soldiers of Israel continue to serve our nation while the rest are celebrating the budding beauty of pink and white bursts of color as the Land of Israel awakens from her slumber. Donate towards a very special experience for lone soldiers on Tu B'Shevat, giving them a unique opportunity to celebrate the roots they are planting in Israel by their selfless service to the defense of our borders, our citizens, and our ancestral Jewish destiny.

---
3. NETANEL FELBER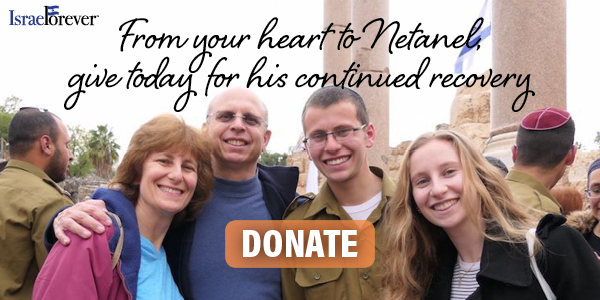 Netanel Felber will be celebrating 3 years since his miraculous survival from being shot in the head by a terrorist. This young man has come to inspire thousands everywhere through his story of resilience and strength, matched only by that of his incredible mother, Judi, and her amazing family who have stood by Netanel throughout every challenge in his continued recovery. Your donation will be shared directly with Netanel to meet the many needs of healing from life-threatening trauma and living beyond terror.

---
4. SHAVEI ISRAEL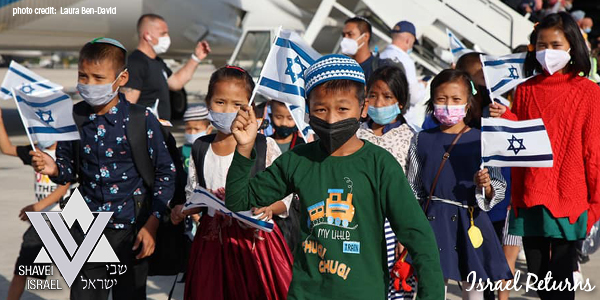 Yet another wave of the Bnei Menashe Lost Tribe of Israel just arrived on Aliyah, and Jews young and old have found themselves returning home to the land they had only heard of in their lullabies and prayers. We continue to support the incredible work by Michael Freund and his team to making the miracle of Kibbutz Galuyot continue to be possible.

---
5. ADOPT-A-SAFTA AND IMMEDIATE ASSISTANCE FOR HOLOCAUST SURVIVORS IN ISRAEL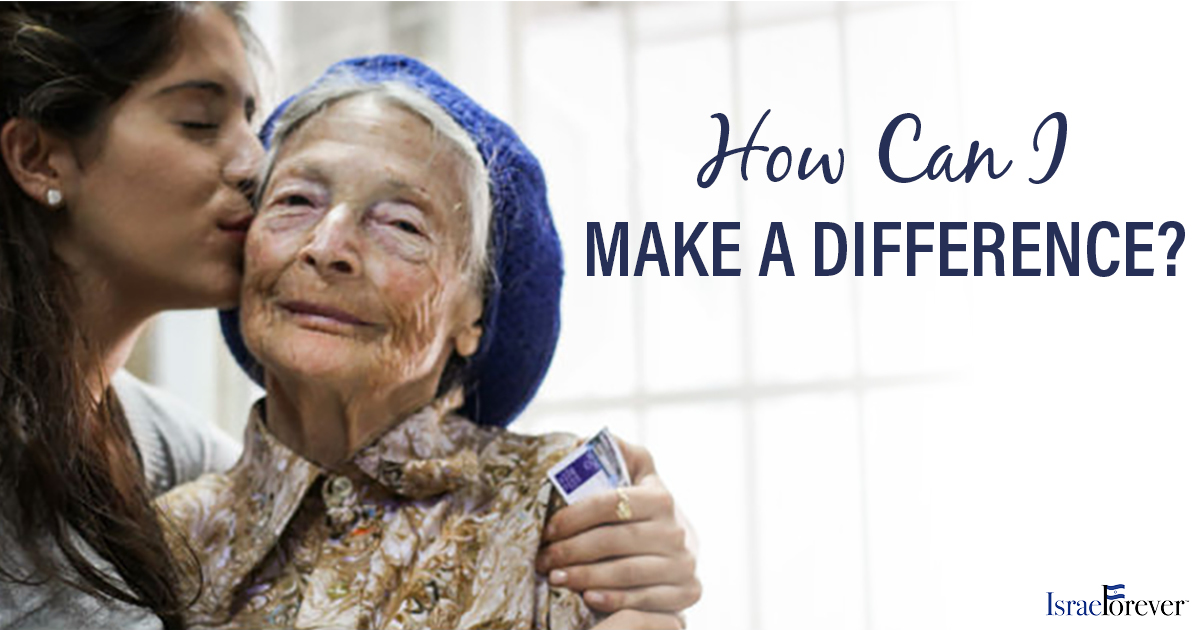 For years, we at Israel Forever have brought attention to the grassroots efforts and organizations making a difference in Israel. These initiatives, run entirely by volunteers, bring Holocaust survivors in Israel and give them the much deserved respect and love they need. With a shared commitment to the future of Holocaust memory, we invite you to contribute to our ongoing Holocaust Memory initiatives, sponsor a Links in the Chain Transmission of Memory learning program for these or a private group in your community.

---
6. YAD EZRA V'SHULAMIT AND LEMA'AN ACHAI: HELPING ISRAEL'S NEEDY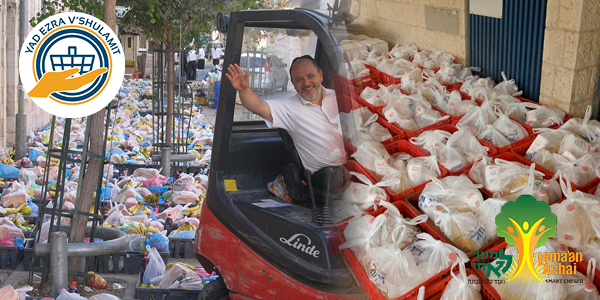 We have worked with a wide range of partner organizations over the years. Each one sharing our passion for making a tangible difference in Jewish lives both in the Diaspora and in Israel. We invite you to learn more about the important work of these two organizations, and give the gift of an Israel Forever Chanukah Cookbook in holiday packages being distributed by our two partner organizations working to fight against poverty and hunger.
GIVE TO YAD EZRA V'SHULAMIT

GIVE TO LEMA'AN ACHAI

---
7. HEAL AN ANIMAL'S HEART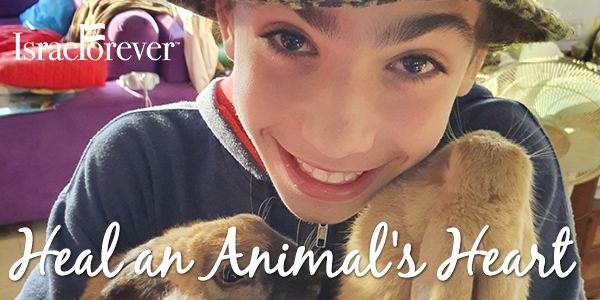 Join this unique bar mitzvah tzedakah project to raise funds to be put towards animal care throughout Israel. Thousands have been injured and even more killed in the raging arson fires lit by Palestinian Arab terrorists. Ignored by the media, the thousands of burned dunam remind us that those who burn a land have no connection to its roots. And even if our land is burning, we have no other land, but we do have the ability to heal their hearts through special care efforts. Help us support this important campaign!

---
8. GIVE THE GIFT OF ISRAEL FOREVER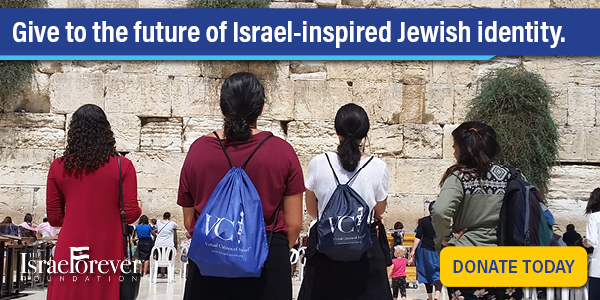 We have built a virtual realm of connection for the People of Israel. We have helped people learn, be inspired, and feel a part of something fundamental in our lives as Jews. Help us carry out the legacy of our ancestors, the Maccabees, the leaders and the whole of the Jewish People. Let us continue to cultivate our connection as the Nation of Israel.


GIVE TODAY TO THE FUTURE OF ISRAEL FOREVER

---
Recommended for you: